The leftover 2016 Hyundai models may not be brand-new anymore, but they're still some of the best cars in Dover, Odessa, and Middletown. They're powerful, fuel efficient, and come with tons of advanced features. Plus, Winner Hyundai has numerous offers and incentives on our 2016 models, so they're perfect for anyone on a budget.
So, which model is right for you? To help find out, here's a list of some of the best leftover 2016 Hyundai models.
2016 Hyundai Sonata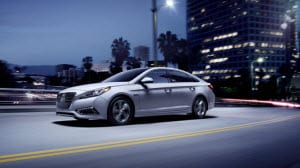 The 2016 Hyundai Sonata comes with an array of advanced features to help make the most out of each ride. It's equipped with an infotainment system for convenience and entertainment, and it has available Android Auto to keep you connected. On top of that, the 2016 Sonata comes with Automatic Emergency Braking, Smart Cruise Control, Lane Departure Warning, and other driver-assist technologies for safety and peace of mind.
The Sonata is incredibly spacious. Overall, it has 106.1 cubic feet of passenger volume plus 45.5 inches of legroom in the front seats and 35.6 inches of legroom in the back seats.
In terms of performance, the 2016 Hyundai Sonata is perfect for anyone that needs a fuel-efficient car. When properly equipped, the Sonata can get up to an EPA-estimated 38 MPG highway.
2016 Hyundai Accent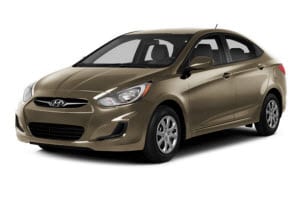 If you're looking for a good leftover 2016 model that's compact, efficient, and dependable, the 2016 Hyundai Accent is for you. Like the Sonata, the Accent gets up to an EPA-estimated 38 MPG highway and offers a spacious interior.
The 2016 Accent also has several premium standard features that'll make your drives feel much more luxurious. One of these standard amenities is the 172-watt sound system with satellite radio. This leftover Hyundai model is equipped with available heated side mirrors, high-quality design accents, and Bluetooth® hands-free phone integration for added luxury and convenience.
2016 Hyundai Veloster
The 2016 Hyundai Veloster is ideal for any driver that wants to experience a thrilling ride. It gets 138 horsepower with its standard engine, and if you want even more power, you can opt for the available 2.0L turbo 4-cylinder engine. It produces 201 horsepower and is equipped in the Veloster Turbo trim.
This 2016 leftover Hyundai model features an available 6-speed EcoShift Dual Clutch Transmission with SHIFTRONIC® paddle shifters. This helps you experience a sportier ride and helps the car achieve up to an EPA-estimated 36 MPG highway.
The 2016 Hyundai Veloster is also home to tons of technologies, including automatic temperature control, heated front seats, and premium audio. An advanced navigation system with mobile apps and infotainment features is available, as well.
2016 Hyundai Tucson
If you're in the market for something that has more than enough room for your entire family, check out the 2016 Hyundai Tucson. This SUV is designed with ample space both in the seating area and the cargo area. Overall, the 2016 Tucson has 102.2 cubic feet of passenger volume and a maximum of 61.9 cubic feet of cargo room.
The Tucson is equipped an array of safety technologies to ensure everyone onboard is safe and sound. These technologies include Blind Spot Detection, Automatic Emergency Braking, and Lane Departure Warning.
Plus, the 2016 Tucson has several infotainment features to keep you entertained and connected for your drives.
Check Out Our Leftover 2016 Hyundai Models
Winner Hyundai is home to the models mentioned above, as well as a variety of other leftover Hyundai models from 2016. If you've been looking for an exceptional and affordable new car near Dover, Odessa, and Middletown, head over to our showroom and schedule your test drive today.