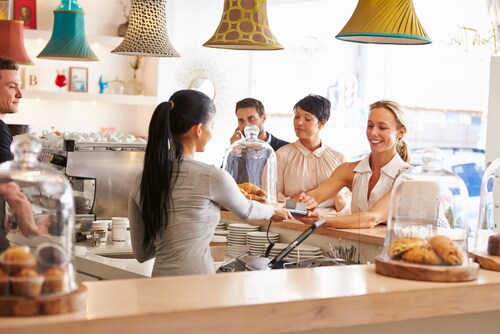 With cold air and forecasts of snow, winter has finally made its way to Dover, Delaware. However, this season, don't let the frigid weather get you down. Instead, beat the chill, and get warm this winter by checking out the best cafés in and around Dover, DE, that are listed below.
Governor's Café
A piping hot cup of coffee is one of the best ways to stay warm during the winter season, and Governor's Café is the perfect place to get it. Located right in Dover, this top café has been giving people a place to get warm and cozy since 1991.
They have regular brewed coffee, chai lattes, and even Spanish lattes. Plus, if you're looking to warm up with something that's a bit more savory, Governor's Café also offers a creamy tomato basil soup and their special "Soup of the Day". On top of that, this top café features entrees like blackened chicken breast, fresh-baked cookies, and an extensive wine list for those really looking to get warm this winter.
To learn more, check out Governor's Café on Facebook.
Dolce Bakery and Coffee Shop
If you've been looking for a place that really knows how to make coffee, then you need to stop by Dolce Bakery and Coffee Shop. This quaint little café in Milford, DE, is brewing up some of the best coffee in the area. From their Amity Costa Rican house blend to their sweet white chocolate mocha lattes, they have it all. And if coffee isn't your drink of choice, don't worry. Dolce also has hot chocolate and tea to get you through the chilly winter.
Best of all, Dolce features a variety bakery treats to pair with your coffee or cocoa. This includes almond croissants, eclairs, and fruit Danishes. Dolce also has tons of seasonal treats like pies and Christmas cookies just in time for the holidays.
Check out Dolce Bakery and Coffee Stop on Facebook for more information.
A'Latte Soul
A'Latte Soul is an espresso bar and café that'll be sure to keep you warm this winter. At this top café near Dover, DE, you'll be able to indulge in a great cup of coffee that'll not only keep you warm, but give you the energy boost you need as well. That's because A'Latte Soul specializes in creating hot and delicious espresso drinks. And if want your drink to satisfy your sweet tooth, A'Latte Soul can also whip up any one of their candy-inspired lattes like an Almond Joy latte, Reese's latte, and Snickers latte.
Plus, A'Latte Soul will satisfy your appetite with delicious breakfast treats, hearty sandwiches, and fresh-baked pastries.
For more information, check out A'Latte Soul on Facebook.
There's nothing like a good cup of coffee to beat the winter chill. So, when Jack Frost starts to nip at your nose, head over to the best cafés in and around Dover, DE, to get keep warm this winter.