The Delaware area features some of the most exciting events in the country, but the most anticipated event of the year is definitely the Firefly Music Festival. With four days of fun, nine stages, and more than 140 bands performing, this year's festival is set to be more eventful than ever before.
Want to learn more about this acclaimed event? If so, here is your complete guide to the Firefly Music Festival in Delaware.
When and Where?
The Firefly Music Festival will feature four full days of music. It's set to kick off on June 15th and will run all the way through to June 18th. During those four days, The Woodlands of Dover, Delaware, will transform into one of the largest music festivals in the area—like the modern-day Woodstock.
The festival will feature nine stages and more than 140 of the biggest names in music. With all those performances, there's no doubt that Firefly will be an amazing event for all music lovers in the area.
140 of the Biggest Names in Music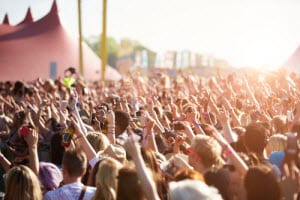 Firefly is one of the most popular music events of the year. If you don't believe us, just check out who's on the bill.
Each of the nine stages will feature a different group of artists each day putting on a show of a lifetime. To get an idea of who you'll see at this year's festival, here are a few of the major artists featured for each day.
Thursday, June 15
Glass Animals
Kaleo
OAR
Maggie Rogers
Gryffin
Eden
K Flay
Friday, June 16
Twenty One Pilots
Flume
Weezer
Miike Snow
Franz Ferdinand
OK Go
AFI
Saturday, June 17
The Weeknd
Chance the Rapper
Bob Dylan
Ke$ha
Galantis
T-Pain
DJ Jazzy Jeff
Sunday, June 18
Muse
The Shins
Thirty Seconds to Mars
Dillon Francis
Phantogram
Busta Rhymes
Bleachers
The Firefly Experience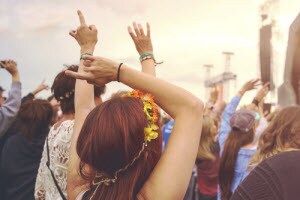 Firefly isn't just about the extensive list of concerts. This year's festival will also feature tons of different attractions to make your experience even more enjoyable. In addition to nine stages, the Woodlands will feature tents and areas featuring everything from beer and food to a market filled with awesome goods.
In one section, you'll find an on-site craft beer bar where Delaware's own Dogfish Head Brewery will be serving their most popular brews. In another area, there's the Coffee House where you can sip on a latte and catch a few acoustic performances from your favorite festival acts.
The Thicket will also be on site for those that want to add a bit of a party factor to their festival experience. The Thicket will host dance parties all weekend long featuring top DJs. Just grab your friends and a pair of headphones and be prepared to dance the night away.
If you want to relax before the next performance, you can head over to The Nook and chill on any one of the available hammocks.
Finally, there's The Fort. This multi-level bar and patio has yard games by day and acoustic performances by night. Plus, food trucks will be serving good eats all day long.
Grab Your Tickets for Firefly Today!
Firefly is one of the biggest festivals in the country, so if you're thinking about checking it out for yourself, grab your tickets now! Single day passes start at $79.
For those who want a bit more amenities during their visit, VIP passes are available. This provides the ultimate VIP experience. You get to enter the festival through a special entrance, and you get VIP viewing at all stages. On top of that, you get access to private restrooms as well as exclusive dining options and a cash bar. VIP single day passes will cost $249.
If you want to get a chance to meet some of your favorite festival performers, invest in the Super VIP Festival Pass. This is good for all four days of Firefly and will give you access to a few artist lounges. The Super VIP Festival Pass starts at $2,499.
Other ticket options include:
GA 4-Day Festival Pass – Starting at $299
VIP 4-Day Festival Pass – Starting at $699
For those who want to spend the weekend on the festival grounds, camping packages are also available.
Firefly is right around the corner, which means now is the best time to start planning your festival experience. So, if you're thinking about attending, be sure to grab your tickets now and follow Firefly Music Festival on Facebook for updates and additional details.