Rehoboth Beach, Delaware, hosts a bunch of great events, but nothing rings in the spring season better than the Nage Food & Wine Festival.
This year's festival will take place on April 23 at Fork + Flask at 5:00 p.m., and it's the perfect event for you and all the other foodies and wine lovers in the area. Here are five reasons why.
50+ Wines to Discover and Enjoy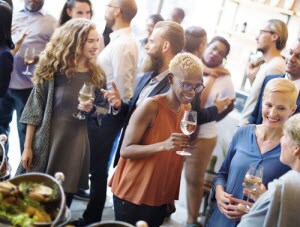 The 9th Annual Food & Wine Festival is a wine lover's paradise. It will have more than 50 different wines from ten regions to sample. So, no matter if you prefer a nice glass of red, white, or a Rosé, you'll have no problem finding something for you to enjoy. If you discover something you really love, you can buy a bottle and enjoy it at home too!
Plus, don't worry if wine isn't really your thing. The festival will feature a "Not Wine" section where you can indulge in a variety of beers and cocktails.
All the Food You Can Eat
Wine lovers won't be the only ones enjoying themselves at the festival. With tons of local food vendors, foodies will have a great time as well. All throughout the event, you'll have a chance to stuff your face with a bunch of delicious foods from Nage. Also, will be tons of hors d'oeuvres and desserts passed around for you to indulge in.
Entertainment While You Eat and Drink
Of course, an event of this magnitude won't just have food and wine. The 9th Annual Nage Food & Wine Festival will also feature live performances from two local artists to make your experience at this amazing event even more fun and exciting.
All for a Good Cause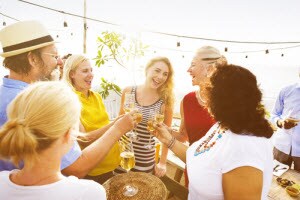 What's better than great food and wine? Indulging in great food and wine for a good cause. All proceeds from this year's festival will benefit Children & Families First of Delaware. This charitable organization works to help children facing adversity as they grow up so they can reach their full potential.
Tickets Won't Cost an Arm and a Leg
If you're looking for a budget-friendly event around Rehoboth Beach, Delaware, the Nage Food & Wine Festival is for you. Single tickets will only cost $45 and $80 for couples. The VIP option, which includes a private wine tasting and early access to the festival, will only cost $75 for single tickets and $140 for couples.
Tickets are going fast, so don't wait—get your tickets online and make plans to experience all the food, wine, and entertainment at the Nage Food & Wine Festival now!
For updates and additional information, follow Fork + Flask on Facebook.