Candies and chocolates may make great Valentine's Day gifts, but nothing compares to the beauty and sentiment of a bouquet of flowers. This Valentine's Day, skip the candied hearts and chocolates and give your love a floral arrangement from one of the best florists near Lewes, DE, listed below to sweep them off their feet.
Floral Inspirations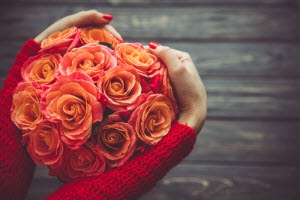 Valentine's Day arrangements shouldn't just be beautiful. They should also be the perfect way to show how much you love your sweetheart, and that's something Floral Inspirations understands.
At this premier florist, you'll find a wide array of flowers and different types of arrangements to choose from. They have roses, lilies, carnations, orchids, and tons of other flowers to create a beautiful bouquet your Valentine will be sure to love. No matter if you're looking for a simple arrangement or an extravagant floral display, Floral Inspirations will work with you to design the perfect bouquet.
If you want to treat your Valentine to even more surprises, Floral Inspirations also offers a gift basket filled with chocolates or luxurious spa items.
For more information, connect with Floral Inspirations on Facebook.
Flowers by Mayumi
A dozen red roses may be the iconic Valentine's Day bouquet, but as a gift, it can be a bit boring. If you're looking for something that's a little more unique and exciting, order an arrangement from Flowers by Mayumi.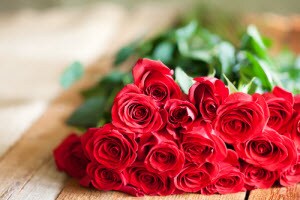 Flowers by Mayumi is a family-owned and -operated florist in Lewes, DE, that works to create one-of-a-kind arrangements that'll be sure to wow your Valentine. Owner and style director Mayumi Williamson incorporates European, Japanese, and high-style designs to make everything unique, from a traditional bouquet of roses to an arrangement with vibrant and tropical plants.
Flowers by Mayumi features a Fruit and Gourmet Basket, as well as authentic Japanese pottery that's just as beautiful and unique as their flower arrangements.
To learn more, check out Flowers by Mayumi on Facebook.
Flowers On Savannah
Flowers On Savannah offers a variety of different flowers for Valentine's Day. From rich red arrangements to bright yellow bouquets, this florist is sure to have the perfect flowers for your special someone.
Each arrangement they create is made of an assortment of roses, tulips, and other fresh, high-quality flowers. Plus, Flowers On Savannah includes bouquets both big and small to choose from.
The thing that really makes this florist one of the best is their attention to detail. Every arrangement is carefully designed, and they've even paired a few with teddy bears and other gifts for the ideal Valentine's Day surprise.
Connect with Flowers On Savannah on Facebook to learn more.
This Valentine's Day, show your sweetheart just how much you care and surprise them with a beautiful arrangement from any one of the best florists near Lewes, DE, listed above.