You can find tons of ice cream places in the Georgetown, DE, area, but if you're looking for the best sweet treat, don't go to just any old ice cream chain. Instead, satisfy your sweet tooth and find a bit of relief from the heat at these top local ice cream shop near Georgetown, DE.
Trust us; you can't find a better scoop of ice cream anywhere else.
Bonkey's Rehoboth Ice Cream & Snoballs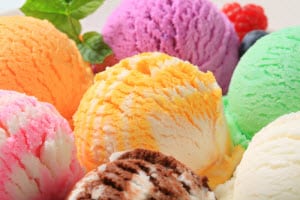 Bonkey's Rehoboth Ice Cream & Snoballs is a summertime sweet tooth haven for just about every beach-goer in the area.
At Bonkey's, you get the real thing when it comes to ice cream. All their homemade ice creams are made with a mix of real milk, cream, and sugar, as well as the freshest ingredients for a consistency and taste that'll be sure to satisfy your cravings during the sweltering summer months.
Want something a bit more refreshing? Bonkey's is famous for their snowballs, too. With finely shaved ice and their own homemade syrups (made with real sugar, of course), these treats will keep you cool all season long.
Head over to Bonkey's Rehoboth Ice Cream & Snoballs' Facebook and check out all the flavors they have to offer!
Hopkins Farm Creamery
Hopkins Farm Creamery, or Hopkins Dairy if you're from the area, has over 25 incredible flavors. No matter what you're in the mood for, they're sure to have something you'll like.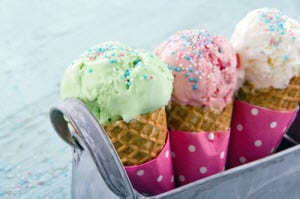 Craving something sweet and fruity? Grab a cone of their apple pie ice cream. Want to dig into something more decadent? You have to try their moo cookies ice cream. Since nothing they offer is ever more than two days old, you'll get a fresh, rich, and creamy scoop of ice cream every single time.
Best of all, Hopkins Farm Creamery features tons of gluten-free flavors including cappuccino delight, cherry Italian ice, and pineapple sherbet.
Connect with Hopkins Farm Creamery on Facebook to learn more about all their incredibly fresh ice creams.
Vanderwende Farm Creamery
If you believe the cones makes the ice cream, you need to head over to Vanderwende Farm Creamery.
On top of an incredible selection of ice creams—which are made with the highest quality ingredients, by the way—Vanderwende has homemade waffle cones. These cones are subtly sweet and a perfect pairing for any one of the farm's many ice cream flavors.
Plus, if you really want to treat yourself, you can indulge in their sundaes, banana splits, and floats. You can even take a pint or a quart home of your favorite flavor to enjoy at home!
Want to learn more? Check out Vanderwende Farm Creamery on Facebook.