There's nothing better than relaxing on the beach on a warm spring day with your furry, four-legged pal. Instead of just laying on the beach with your pup, why not make things a little more charitable by taking part in Doodles in Dewey?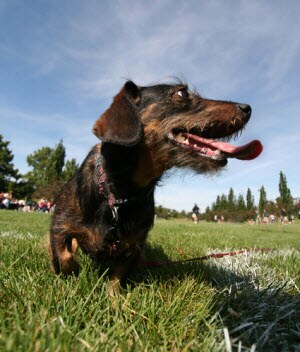 Doodles in Dewey is one of the most popular and fun events in the area, and it's perfect for every dog lover and doodle owner in town. In fact, we've even compiled a few of the best reasons to take part in Doodles for Dewey to show you just how awesome this event really is. Check it out below!
It's a Doodle Lover's Paradise
If your version of paradise involves a beach filled with adorable, fun-loving doodles (mixed breed poodles), then Doodles in Dewey is definitely the event for you.
Doodles in Dewey takes place on Saturday, April 29th at 9:30 a.m. and Sunday, April 30th at 12:00 p.m. on Dewey Beach. For two days, the beach will be filled with cute doodles of all sizes. They'll run around, romp in the sand, play with other pups, and even make a few new doggie BFFs.
Of course, your dog won't be the only one that'll have a great time at this event. During these two days, you'll be able to connect with fellow dog lovers and doodle owners in the area. Also, if you bring your kids, they'll be sure to have an amazing time playing with all the pups on the beach too!
There's Yappy Hour for You and Your Pup
Doodles in Dewey will feature amazing food for your family and your doodle. Pizza and food from local restaurants have been delivered to the beach for a quick pick me up. This year, you'll also be able to enjoy Yappy Hour specials and dinner on at the famous Starboard Restaurant. Festivities will take place on Saturday afternoon at 3:30 p.m. on the deck of the restaurant. Here, you and your pup will be able to relax with some great food after a fun-filled day of playing on the beach!
If you want to bring your entire family, you're welcome to stay for dinner as well. The Starboard features a fantastic menu of food and drinks that you can enjoy as you watch the sun set beautifully on the Atlantic.
Want to get a taste of Doodles in Dewey a little earlier? There will also be a Meet and Greet Happy Hour at The Starboard on Friday night where your dog can meet and befriend other doodles before the event even starts.
It's for an Amazing Cause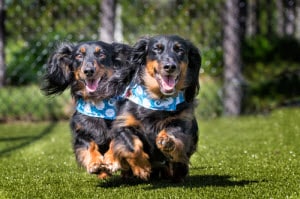 Doodles in Dewey is more than just a family-friendly event. It also gives you a chance for you to have fun while giving back to the community. Doodles in Dewey was founded by Amy Scott as a way to honor a young man who died of AIDS, and to support Food & Friends. Food & Friends is a local organization dedicated to preparing fresh meals, groceries, and nutrition counseling to those suffering from life-threatening illnesses like HIV/AIDS and cancer.
All donations and proceeds from this event will support Food & Friends. To support this charitable cause, make a donation online today.
Doodles in Dewey gives you the opportunity to enjoy a day with your entire family and your doodle all while giving back to the community. If you're interested in taking part of this fun-filled event, register to attend today!