Do you live in Middletown, Odessa or Dover and need a car with great safety features? Do the 2018 Hyundai Accent safety features intrigue you, or do you not know much about them? Whether you are new to the Hyundai Accent or have been driving this model a long while, its safety features are some of its most important. Winner Hyundai recently examined these safety features in an effort to help you narrow your purchase choices. We hope what we found will be instrumental in your decision to choose a 2018 Hyundai Accent.
Safety Feature Basics
As of now, the 2018 Hyundai Accent safety features do not include crash test results. We are confident, however, that the 2018 Hyundai Accent will perform as well as its predecessors have. Comparable Hyundai models have even been Top Picks or garnered the Top Pick+ distinction.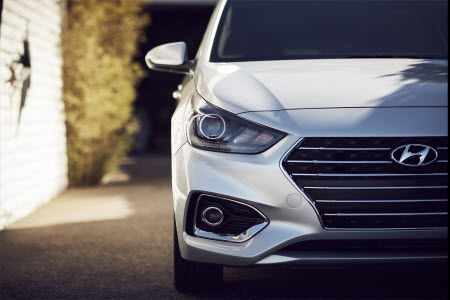 In the meantime, you can rest easy knowing the 2018 Hyundai Accent safety features include everything you have come to expect from this model. Airbags protect the front and rear seats, and child LATCH points are easily accessible. The location of LATCH points makes it easy to install the seat base for an average infant carrier. Car reviewers have noted that the front seat should be moved up to accommodate an infant carrier and that the rear doors are a bit narrower than on competing cars. For drivers who already prefer an Accent though, we do not anticipate these will be significant issues.
A May 2018 initiative ensures all cars, regardless of make or model, will have backup cameras installed. The 2018 Hyundai Accent is no exception. Gridlines are integrated into the backup camera, and they move whenever and wherever you steer the car. When you reverse, the camera's audio system becomes quieter. The reduced volume may make your drive more pleasant. It will also help you feel secure without being obnoxious and startling or distracting other drivers.
Optional Safety Features
Active safety features such as adaptive cruise control and blind spot monitoring do not come standard on the 2018 Hyundai Accent. Optional safety features include forward collision warning and front-automated emergency braking. We recommend these options if you drive in heavy traffic or in busy urban areas. We also recommend them for new drivers who may be nervous about bumping into or colliding with other drivers or obstacles.
Infotainment-Related Safety Features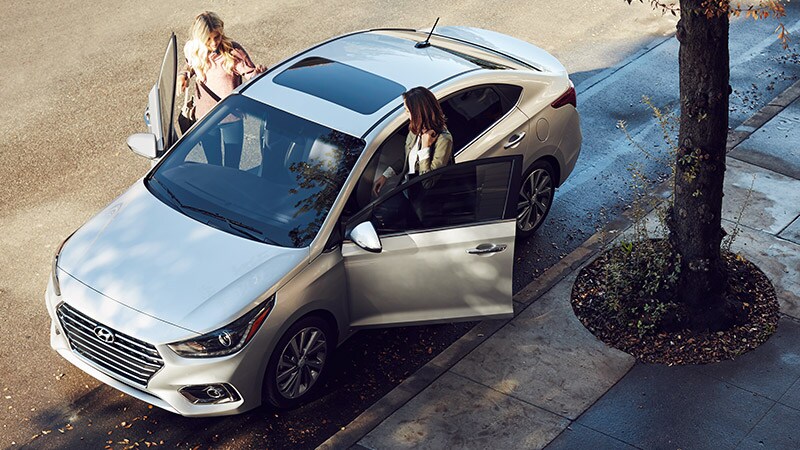 Due to the short list of optional safety features, some people wonder if the 2018 Hyundai Accent is truly a safe vehicle. We caution you, do not sell it short yet. Many infotainment features that come standard on an Accent are designed with drivers' safety in mind. One such feature is AUX input, which increases your car's capability to communicate with you. Bluetooth phone and audio are also standard, so you can text or call in the car without breaking concentration on your driving.
Winner Hyundai also considers the Accent's USB ports a useful safety feature. Most if not all our customers prefer traveling with devices such as smartphones, which allow them to stay in close touch with family, friends and colleagues. On a long trip or in an emergency, a fully charged device could prove invaluable.
Contact Us
If you are interested in purchasing a 2018 Hyundai Accent, please contact Winner Hyundai today.