While they are often overlooked, tires are one of the most important parts of your vehicle. But since they're the only parts of the vehicle to touch the ground when driving, tires are also the first parts to break down and deteriorate.
Fortunately, whether they're new or discount tires, regular tire repairs and maintenance can extend the life of your tires, but only if you know when to schedule them. If you've been wondering, "Where can I find a tire repair near me?", Winner Hyundai is here with everything you need to know about when to schedule a tire repair in Dover, Delaware.
When to Schedule Tire Repairs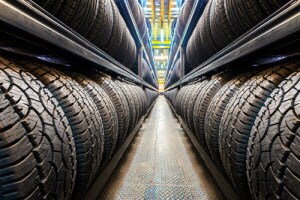 Tires are usually one of the first parts on your car that'll need repairing, and it's easy to see why. From extreme temperatures and weather conditions to potholes, glass, and other debris on the road, your tires are exposed to a variety of damaging factors every time you go for a drive.
The time it takes for them to deteriorate is different for every tire (whether they're new or discount tires) and every driver. This means knowing when to schedule a tire repair in Dover, Delaware, will depend entirely on your driving patterns and tire's history.
For example, if you're commuting long distances every day and driving through adverse road conditions on a regular basis, your tires may need repairing sooner than someone who only travels a few miles a day.
Tire Repair Warning Signs
Driving patterns can give you an idea of how long your tires last, but the best way to know when you need a tire repair is to look for warning signs.
Warning signs are usually the first things that indicate your tires are wearing down and deteriorating. Once they start to occur, you'll want to take your car straight to a service center, because ignoring these signs can lead to performance problems and eventually a flat tire or a blowout.
Be on the lookout for the following tire repair warning signs, and get your car fixed as soon as you notice them.
      
Car vibrates when driving
          
Cracks, bulges, cuts on the sidewalls
          
Uneven tread wear
          
Low or "balding" tire treads
The Importance of Tire Pressure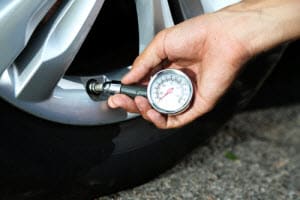 Tire pressure plays a huge part in how often you need to schedule a tire repair. When tires are inflated to the appropriate air pressure, they're more likely to last longer. Overinflated or underinflated tires, on the other hand, tend to wear down faster. Plus, they can negatively affect performance and even cause a serious accident.  
With that said, it's important to check the pressure of all four tires on your car every month and inflate or deflate them if necessary. To determine the specific pressure your tires need to be inflated to, check your owner's manual.
Tire Repair Near Me - Schedule Now! 
Routine tire repairs are essential in keeping your tires in their best condition for as long as possible. Make sure you understand all the warning signs and factors that can dictate when you need to schedule a tire repair. Also, learn more about our new and discount tires when you contact us, today!
If you need a tire repair in Dover, Delaware, schedule your service appointment at Winner Hyundai now.