Welcome to the Winner Hyundai Service Center. As a Hyundai dealer serving the Dover, Middletown, and Odessa areas, we believe in providing more than just an extensive lineup of great Hyundai models. We're your destination for automotive service. That way, you know your vehicle is getting the best possible attention and care so it can continue to perform smoothly.
Auto Repair Dover DE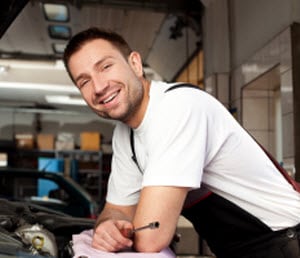 When your Hyundai needs professional attention, look no further than our service center at Winner Hyundai. Our state-of-the-art facility is stocked with the latest automotive technology and equipment. Our skilled and certified technicians, using these tools, will go to work on your vehicle. They'll run extensive diagnostic tests to find the problem and go about the best possible solution to make sure your vehicle is ready to face the road.
Our team of technicians can handle anything. Whether you need a simple oil change, a state inspection, or a complex transmission repair, our technicians will roll up their sleeves and go to work. They're not afraid to get their hands dirty, because that's part of the job. And they use Genuine Hyundai parts, so your vehicle is getting exactly what it needs to run at its best.
Regularly Scheduled Maintenance
Did you know there are numerous benefits to regularly scheduled maintenance? Your vehicle is an investment, and at Winner Hyundai, we try to help protect that investment. We'll be sure to inspect your vehicle thoroughly to ensure it's in great condition. Not only will your vehicle receive the best attention, but our technicians will be able to spot minor issues that would become severe problems if left undetected. By making a point to schedule your regular maintenance, you can help increase the lifespan of your vehicle.
Schedule Auto Service in Dover, DE
Were you aware that you can schedule your automotive service online? Just fill out the form with some basic information and how you'd like to be contacted. We'll get back to you shortly after to confirm your appointment with our service center. You'll then be ready to keep your vehicle in the best shape possible.
At Winner Hyundai, we're happy to provide the best automotive repair to our drivers in the Dover, Smyrna, and Odessa areas. Schedule your service today so your vehicle will run as smoothly as it did the day you drove it home the first time. Be sure to check out our current service specials!