Do you think you need brake repair? If so, you shouldn't put it off. Your brakes are responsible for stopping the vehicle, and can help you avoid a collision. Damaged or faulty brakes could increase your chances of being involved in an accident. That's why it's so important to receive brake repair at the first sign of brake trouble. It's also important to make sure those repairs are completed by a certified technician.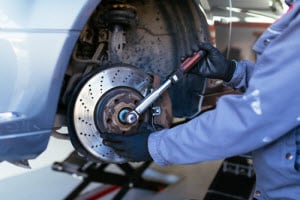 In an effort to help our neighbors in Dover, Odessa, and Middletown learn more about the care of their vehicles, our team at Winner Hyundai is sharing warning signs of brake trouble. If you notice any of the issues below, please don't hesitate to schedule an appointment for professional brake repair.
Do Your Brakes Need Repair?
How can you tell if you need brake repair? The list below details the most common symptoms of failing brakes. By spotting these warning signs early, you can potentially save yourself money and further damage.
Whenever you press the brakes, the car goes to one side.
There's a squeaking or screeching sound coming from the brakes.
The brakes grind.
You notice unusual vibrations when you hit the brakes.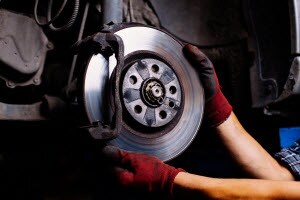 The last warning sign we'll cover is brake fading. This uncommon, but serious, issue is caused when there's a leak in the brake fluid line. The brakes may feel less responsive, and the brake pedal may sink to the floor when pressed. Be sure to contact a service professional right away if you believe you have a brake fluid leak.
Get Brake Repair Now
If you suspect your brakes may need servicing, then you should schedule a service appointment right away. By having the brakes on your car regularly inspected and replaced, you can keep your vehicle running and performing at its best, not to mention potentially avoiding unnecessary damage.
Although some people recommend changing the brake pads every 50,000 miles, you may need to replace yours more or less frequently, depending on the type of driving you do, the brand of brake pads you're using, and your vehicle's specifications.
Brake Repair Services
Thanks for reading. We hope this article helped you learn more about the warning signs of brake failure, and when to get brake repair. If you believe you may need brake repair, please schedule an appointment at Winner Hyundai as soon as possible. Serving the communities of Dover, Odessa, and Middletown, we'll repair your brakes so your vehicle stays safe. Schedule your brake service appointment now.