A collision, whether it's a small fender bender or a serious crash, is never easy to deal with. From filing insurance claims to paying repair bills, the aftermath of an accident can get extremely stressful. When it comes to finding a reliable auto body shop, though, you don't have to worry-Winner Hyundai is here to help.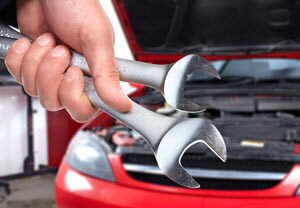 With our Auto Body Collision Center, we can help get your car back on the road. Our technicians are ASE-certified and are well-equipped to work on your Hyundai, so you can trust that your car is in good hands. Plus, we only use the most advanced technologies and genuine Hyundai parts. Most importantly, no job is ever too small. Whether you need repairs for serious damages or just need to get a few scratches removed, you can count on us to get the job done.
Best of all, we can work with your insurance company, too! We'll guide you through the entire process to help get as much of your car's auto body repair work covered under your vehicle insurance policy.
On top of that, we also offer the following perks to make the automotive repair process even easier and less stressful:
Lifetime guarantee on workmanship
Towing and shuttle services
Rental car services
Free estimates
Free pick up/delivery services
Here at Winner Hyundai, we know that accidents and their aftermath are never easy to deal with. So, let us help! If you've recently been in an accident, schedule your service appointment at Winner Hyundai, and we'll do everything we can to get your car back on the road.