When you're ready to buy a new vehicle in New Castle DE, Smyrna DE, Milford DE or Dover, you need to make a wide variety of considerations. While most people are focused on the make and model they're interested in driving, the more important issue is how you will finance your new vehicle.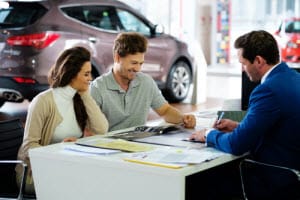 Although it's possible to secure a car loan from a bank or other lender, the better solution is to work with a dedicated dealership finance center. The Winner Hyundai finance team is ready to discuss your financing options so that you can purchase the vehicle that you want and need. Learn more about financing a vehicle, and discover why your best option is working with our Hyundai Motor Financing Center.
Financing Basics
It's common for people who've never financed a vehicle to be intimidated by the financing process. While this is understandable, financing a vehicle isn't as stressful as you might imagine, particularly if you have the right tips at your disposal.
The most important thing to consider when financing a car is how much you can afford on monthly payments. Not only will this make applying for a loan much easier, it will also help you narrow your selection until you find the right car for you.
Another factor to consider is whether you have the necessary paperwork to fill out and file your loan application. Generally, before you can fill out a loan, you'll need information like your Social Security number, your employment and resident history and a credit report. Without these items on hand, the process of applying for your loan will be much lengthier and difficult.
If you prepare for the loan process, it will be much easier and stress-free, especially when you work with the Winner Hyundai Finance Center.
Hyundai Motor Financing Dover DE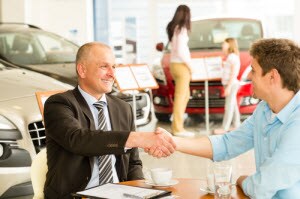 Now that you know a little more about the basics of vehicle financing, it's time to learn why your best solution is working with the Winner Hyundai Motor Financing Center. Simply put, we provide you all the tools that you need to get the auto loan that you deserve.
For instance, if you don't have time to visit the dealership and fill out an application, you can use our convenient online loan calculator and online finance application. In addition, we work with every type of credit, whether it's good, bad or non-existent. We can also help customers with existing loans refinance to a low interest car loan. Whatever type of financing service you need, our finance team is here to help. 
Get Help Financing a Vehicle
Getting the loan you need for a new or pre-owned vehicle can be difficult when you don't work with the right financing specialists. When you need help financing a vehicle, the best decision you can make is to visit our Hyundai Motor Financing Center.
Winner Hyundai is proud to sever our customers from New Castle DE, Smyrna DE Milford DE and Dover, and we're ready to provide you with comprehensive dealership services. Whether you need help from our sales staff to choose your next car, advice from our finance center for securing a loan or maintenance from our service and parts department, Winner Hyundai is your best choice for a full-service dealership.