An oil change is a quick and simple maintenance item that every vehicle needs. If you're like many of the drivers in Dover, Delaware, you may not fully understand the mechanics of an oil change, its benefits, and why they're so important.
Fortunately, Winner Hyundai is here to help! We've provided the answers to some of the most common oil change questions to help you understand everything you need to know about getting an oil change in Dover, Delaware.
When Do I Need an Oil Change?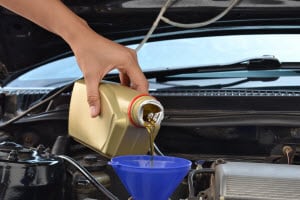 You should schedule an oil change every 3,000 to 6,000 miles or three to six months, whichever comes first. However, every car will need an oil change at different times depending on its overall condition and your driving habits. Typically, older vehicles with more miles on the odometer will need an oil change more often than newer vehicles.
There are also several warning signs that'll let you know when your oil needs to be changed. These include:
      
Dark and gritty oil
          
Loud engine noises
          
Car smells like burning oil
          
Check engine light is on
You need to schedule an oil change as soon as any of these warning signs occur. Doing this will help prevent critical engine damage and decreased overall performance.
What Type of Oil Does My Car Need?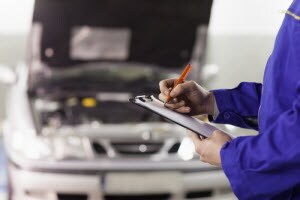 This is one the most common questions drivers ask about oil changes because not all vehicles use the same kind of engine oil. Depending on your driving patterns, your car will need a particular type of engine oil to ensure optimum performance and engine protection.
To give you an idea of what type of oil your car needs, here's a quick guide to a few common types of engine oil and which vehicle they're best for.
      
Synthetic Oil: Newer vehicles and performance cars
          
Conventional Oil: Older vehicles with low mileage
          
Synthetic Blend Oil: Trucks and SUVs that regularly tow or haul cargo
          
High-Mileage Oil: Cars with over 100,000 miles on the odometer
Why Are Oil Changes Important?
Even though they're a simple maintenance procedure, oil changes are an essential service item that every car needs. That's why it's so important to schedule routine oil changes.
When your car gets regular oil changes, overall performance improves. This is because fresh oil lubricates the systems in the engine to keep it running smoothly. It also keeps the engine clean and prevents sludge buildup and overheating. Above all, routine oil changes can extend the life of your engine and reduce the risk of engine failure.
How Do I Change My Engine Oil?
Changing your vehicle's engine oil is easy enough to do yourself. Simply drain the current oil in the engine and remove the filter. Then replace the fluid with the specific type of oil and filter your car needs.
Where Can I Get My Oil Change Near Me?
Iif you'd prefer to get your oil changed by a professional, just schedule a service appointment at Winner Hyundai in Dover, Delaware. We'll change your oil and filter and look for any problems under the hood to keep your car running as smoothly as possible for years to come.