The innovative technology incorporated in the 2018 Hyundai Elantra will surround you and your passengers with the best safety features. Even though accidents do happen, we want drivers to know this sedan was designed with safety measures so you will be able to cruise around Dover, Wilmington and Odessa with confidence.
Airbags are Everywhere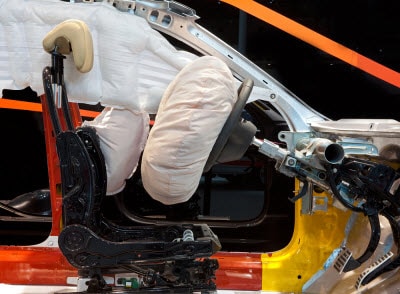 Airbags are vital in injury prevention. For this reason, the 2018 Hyundai Elantra interior is loaded with seven airbags; six are for protection in the front, side curtain and side impact for total protection of you and your passengers, and one is for protection of the driver's knees.
Maintaining your Lane
Maintain your lane with the available Lane Departure Warning and Lane Keep Assist. Cars often float outside of their lane without using the turn signal and nearly sideswipe cars next to it. The Lane Departure Warning will get your attention with a visual and audible cue and can help with corrective steering to get you back to the center of your lane.
Blind Spot Detection with Rear Cross-traffic Alert and Lane Change Assist
This radar based system is available to help detect vehicles in your blind spot, it provides audible and visual warnings to make sure you are aware as you travel on the roads in Dover and surrounding areas.
When you shift your Elantra in reverse, the Rear Cross Traffic Alert will identify vehicles coming from the side of your car and warn you that the vehicles approaching with visual and sound alert.
This awesome feature can help ease fear and anxiety about switching lanes, especially on a busy interstate. When you want to change lanes, but are hesitant because you aren't sure if it is safe, the Lane Change Assist is designed to help with that by measuring how fast the vehicle in the next lane is coming towards you. It is designed to give you visual and audible warnings if it is not safe to change lanes.
Automatic Emergency Braking with Segment-first Pedestrian Detection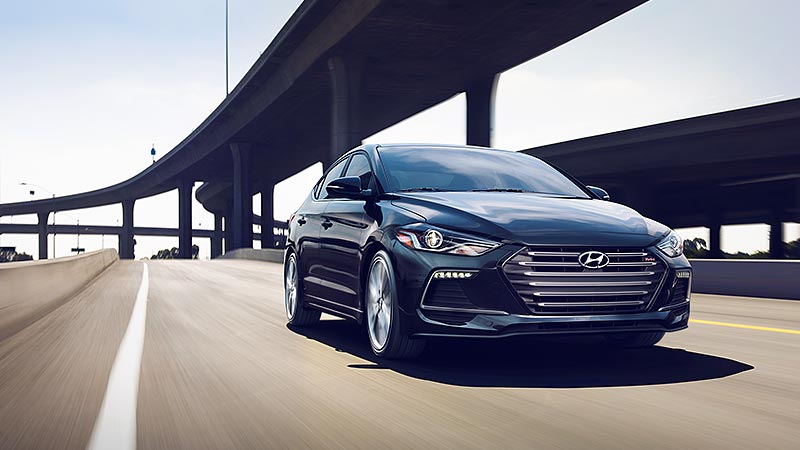 Pedestrians and vehicles near the path of your Elantra are detected by camera and radar sensor scans with this available safety technology. The 2018 Hyundai Elantra is the only sedan in its class to offer pedestrian detection.
If a crash is about to happen and you do not have a chance to react, this technology activates the Automatic Emergency Braking. For additional safety measure, this system has the ability to stop from 5 to 50 mph when it applies full force on the brakes and stops from 5 to 43 mph when it detects a pedestrian.
Testing the Safety Technology
Experience the 2018 Hyundai Elantra safety features for yourself at Winner Hyundai, as we value our customers and want you to choose the safest sedan in its class. We have a team of knowledgeable and friendly staff to guide you through all of the safety features and other pertinent specifications of the 2018 Elantra, you may have questions about. Give us a call to schedule your test drive today.