Drives in Middletown, Odessa, and Dover deserve great service for their Hyundai cars and SUVs. At Winner Hyundai, we like to help our customers stay informed about what's going on with their vehicles. That's why we've put together this
2018 Hyundai Tucson
dashboard light guide, to help you learn what your SUV is trying to tell you.
Engine Oil Pressure Warning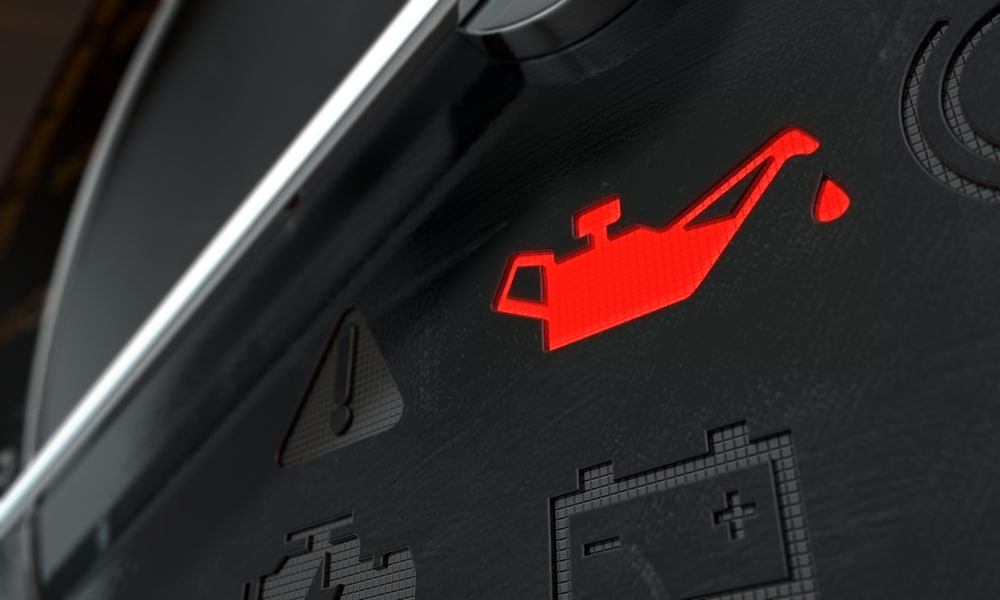 Let's begin with a light that tells you when it's time for routine maintenance. This light looks like an old-fashioned oil can with a single drop coming out of the spout. When you see this turn on, it likely means that its time to schedule an oil change.
Low Tire Pressure Warning
This light comes on when one or more tires are underinflated. It looks like an underlined exclamation poi
Electronic Power Steering Warningnt inside of two parentheses (!). If it blinks instead of staying solid, that means there is likely a malfunction with the Tire Pressure Monitoring System.
This light looks like a steering wheel with an exclamation point to the right of it. This symbol means there's a malfunction with your Electronic Power Steering, and you should get the system inspected and serviced immediately.
Parking Brake & Brake Fluid Warning
This alert can either appear as the letter P inside a circle and parentheses, or will just say the word BRAKE. You'll notice this is on every time you have the parking brake engaged. If it's on when the parking brake is not, though, it means that you're low on brake fluid.
Anti-Lock Brake System
This light is very easy to spot. It has the letters ABS inside a circle and parentheses. It indicates a malfunction in your anti-lock brake system. Your regular brakes can still stop the car, but you should get this looked at right away.
Charging System Warning Light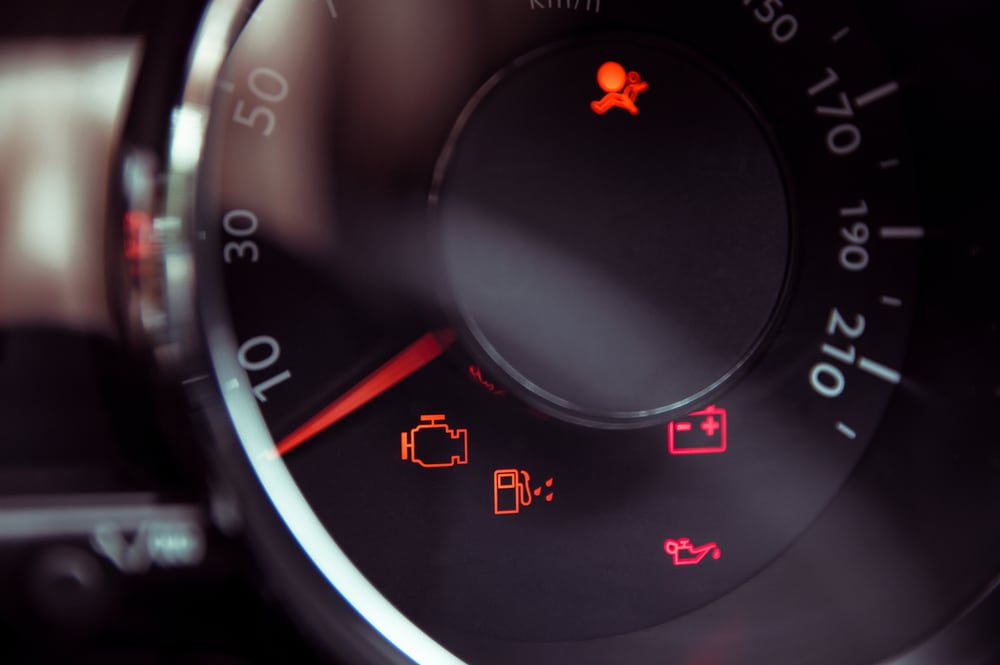 Your Charging System light looks like a car battery. It usually means that the battery is not charging. It can also indicate a problem with the alternator or the entire electrical system, though.
Thus, the best thing to do is drive straight to your Hyundai service center. If you turn the car off with a low battery or a malfunctioning electrical system, you may not be able to turn it back on.
Malfunction Indicator Lamp
This light looks like a side view of your engine, and it means that there's either a problem with your emission system or your catalytic converter. This could also lead to your vehicle losing power.
All-Wheel Drive Warning Light/Indicator
If your all-wheel drive system malfunctions, you'll see a light that looks like your car's chassis or frame with its front wheels angled to the side.
Downhill Brake Control Indicator
When you're descending a steep hill, you may turn on the Downhill Brake Control. Once you do that, you'll see a light that looks like your SUV at a 45-degree angle.
If this light is blinking, that just means the system is operating. If it turns on and stays solid yellow, though, that means there's a malfunction with the system.
Lane Departure Warning System Indicator
When you engage the Lane Departure Warning System, you'll see this light. It looks like a car in between two lanes.
Visit Our Service Center
We are proud to provide expert maintenance and service to drivers in Middletown, Odessa, and Dover. Our knowledgeable technicians can tackle everything-from routine maintenance to repairs-to get you back on the road again.
If you have any questions about this 2018 Hyundai Tucson dashboard light guide, or you've noticed any of these issues with your SUV, visit our Service Center at Winner Hyundai or schedule your appointment online.