Gymnastics is one of the best ways to get your kids active and having fun all at the same time. Think about it: What child wouldn't want to spend some time running, flipping, and tumbling around?
To help you find the perfect center for your kids, here are our picks for the top three gymnastics facilities near Wilmington, DE. Be sure to check them out. Who knows, all that training and an overall love of the sport could inspire your kids to compete and win gold at the Olympics.
First State Gymnastics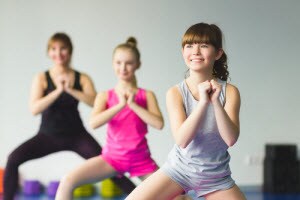 At First State Gymnastics, it doesn't matter how old your kids are; there's a class for everyone, from preschoolers to first-time teen gymnasts.
Each class will help your children learn the basics of gymnastics, as well as how to improve and perfect their skills. On top of that, First State Gymnastics features a competitive team if your kids want to become a state, regional, or national medalist.
And for even more fun, First State Gymnastics offers Ninja Warrior Classes for children ages 5 and older. The classes are designed to focus on speed, agility, obstacle course training, and ninja-based gymnastics so your kids can feel like they're training to become the next Ninja Warrior Champion.
For more information about this facility, its classes, and its services, connect with First State Gymnastics on Facebook.
Galaxy Gymnastics
Galaxy Gymnastics is all about helping your kids have fun while helping them develop their gymnastic skills. They have classes for every age group, including their Beginners & Intermediate option, which is ideal for first-time gymnasts. Plus, they have summer camps and USAIGC-certified competitive programs.
With their classes and programs, your kids will have all the training needed to perfect their skills and excel in their next big competition. In fact, some gymnasts at Galaxy Gymnastics have even gone on to become World Individual Champions.
To learn more about this local gymnastic facility, get in touch with Galaxy Gymnastics on Facebook.
Olympiad Gymnastics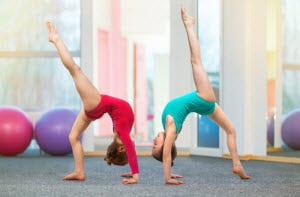 From basic gymnastics classes to competitive training programs, Olympiad Gymnastics is a great place for any girl or boy who wants to learn and master the sport.
On top of that, Olympiad Gymnastics offers recreational classes that your kids are sure to enjoy. They'll learn the fundamentals of tumbling, as well as gymnastics events like bars, beam, and vault. Plus, every recreational class is open to kids and teens of all skill levels.
And if your children would rather just spend a few hours tumbling around, Olympiad Gymnastics offers open gym times, too!
Connect with Olympiad Gymnastics on Facebook to learn more!
Sign Your Kids Up Today!
Gymnastics helps your children get active and learn about fundamental team building skills that'll help them succeed in the future. And if they really love the sport, they can take their training further to become the next Olympic Gold Medal winner.
So, if your kids are interested in learning all about the world of gymnastics, sign them up for a class at these facilities near Wilmington, DE, today!