Sometimes, drivers need a bit of extra assistance to make their drives through Odessa, Middletown, and Dover easier and more convenient. Luckily, Hyundai models have something that can put some ease and peace of mind into your life on the road: Hyundai Blue Link®.
But what exactly is Blue Link®, and how can it benefit drivers? Winner Hyundai is here to help you find out with this ultimate guide to Hyundai Blue Link®.
Hyundai Blue Link® Basics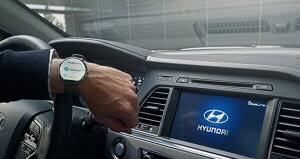 Hyundai Blue Link® is a system of connected car services specially designed to simplify owners' lives and reduce distracted driving. It gives drivers like you access to an array of additional features and services to enhance your overall driving experience and make your life as a new Hyundai owner easier and more convenient.
Hyundai Blue Link® comes in three packages, and each one is available for all new Hyundai models, including the Elantra, Sonata, and Santa Fe. To give you an idea of what type of features are available in each package, here's a breakdown of every Blue Link® option.
Connected Care
The Blue Link® Connected Care package comes with a comprehensive list of safety features and car care services. These amenities can help you deal with an emergency or accident. Plus, they'll give you a better idea of how your car is performing and when it needs routine maintenance and repairs.
Here are just a few features and services offered on the Blue Link® Connected Care package.
Automatic Collision Notification: In the event of an accident, Automatic Collision Notification will instantly call emergency services for help.
SOS Emergency Assistance: If your car breaks down, push the SOS Emergency Assistance button on the rearview mirror to connected to a 24/7 call center. From there, you can request the services you need so you can get back out on the road.
Monthly Vehicle Health Reports: Blue Link® will keep an eye on your vehicle's condition and send you monthly vehicle health reports to help you see when you need to schedule your next service appointment.
Service Link: When your Hyundai does need routine maintenance, Service Link can make it easier to schedule service. In fact, this feature allows you set up a service appointment at Winner Hyundai-or your preferred Hyundai dealer-right from your car.
Remote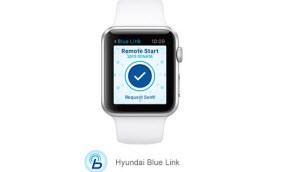 With the Hyundai Blue Link® Remote package, Hyundai drivers can start, lock, and unlock their vehicle, as well as adjust the climate control system, without having to step foot outside. It also comes with Stolen Vehicle Recovery, a service that helps you contact law enforcement if your car is lost or stolen.
Best of all, all remote services in this Blue Link® package are accessible on your smartphone. All you have to do is download the MyHyundai with Blue Link® app and connect it to the in-vehicle technology. You can also access remote services on your smartwatch for added convenience.
Guidance
The Guidance package is specifically designed to make your travels and spontaneous road trips easier and a touch more exciting. It comes with Destination Search powered by Google™ to help you find points of interests or a specific location in the area.
It can also narrow down your search by category. So, if you're looking for a great place to eat, but can't decide where to go, you can simply search for restaurants around your current location to get a list of some of the best places to eat in the area.
Plus, you can search and get directions to wherever you need to go without having to take your eyes off the road, thanks to the vehicle's advanced voice command system.
Learn More Today!
Hyundai Blue Link® is one of the best features offered for new Hyundai models. Drivers all over Dover, Odessa, and Middletown have experienced just how helpful this suite of connected car services can be, and if you'd like to do the same, contact Winner Hyundai to learn more about Hyundai Blue Link®.