If you live in or near Middletown, Odessa or Dover and are curious about trim levels, Winner Hyundai is always here for you. We know that to some, trim levels are confusing, while others are intimately familiar with them. No matter which group you are in, we make it our mission to demystify trim levels and get you excited about them. Every car that comes into our showroom carries a full trim level report.
Like many dealerships, we are most excited about the new Hyundai models coming to us. One of these is the 2018 Hyundai Accent. If you have considered purchasing one, let our 2018 Hyundai Accent trim levels guide be the deciding factor in your choice.
Hyundai Accent Trim Level Basics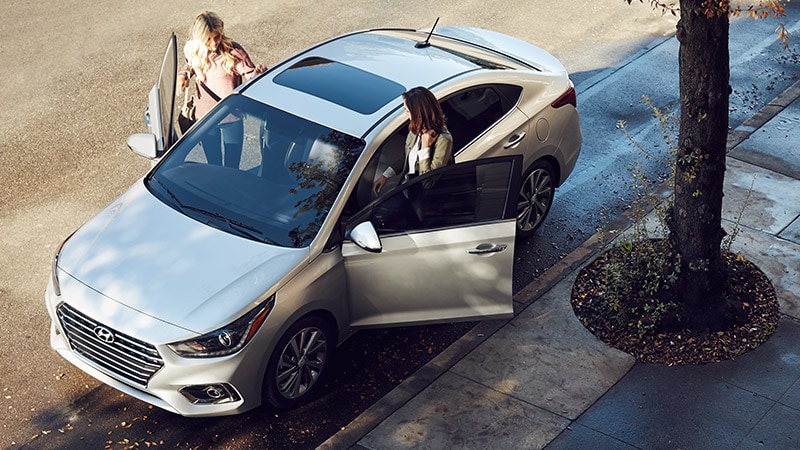 The 2018 Hyundai Accent comes in three trim levels, which takes some of the guesswork out of your purchase. Available trim levels are the SE, SEL and Limited. All three use a four-cylinder engine and have 1.6-liter fluid displacement, making them some of the most eco-friendly cars in their class. Horsepower runs about 130 on all trim levels. Gasoline direct injection and front wheel drive are standard, and a six-speed automatic transmission is standard on the Limited and SEL. It is optional on the SE and easy to add to your specifications.
If you prefer manual transmissions, you are in luck. The Hyundai Accent has long been known for its dedication to preserving manual transmissions. Many drivers find manual more engaging than automatic on the Accent. Additionally, do not worry that acceleration will suffer if you choose the manual option on the SE, SEL or Limited. Your Accent will still zip up to 60 mph in 7.5 seconds.
Safety and Infotainment Features
The 2018 Hyundai Accent does a great job of keeping drivers secure and entertained. For instance, a backup camera is now standard on Accents, as on all vehicles regardless of make and model. The camera's gridlines move with you as you steer, adding to safety and security, whether you are navigating traffic or maneuvering into a tight parking spot. Some other safety features such as emergency braking and forward collision warnings are optional. Blind spot monitoring and a Vehicle Stability Management (VSM) system are standard on the SEL and Limited models.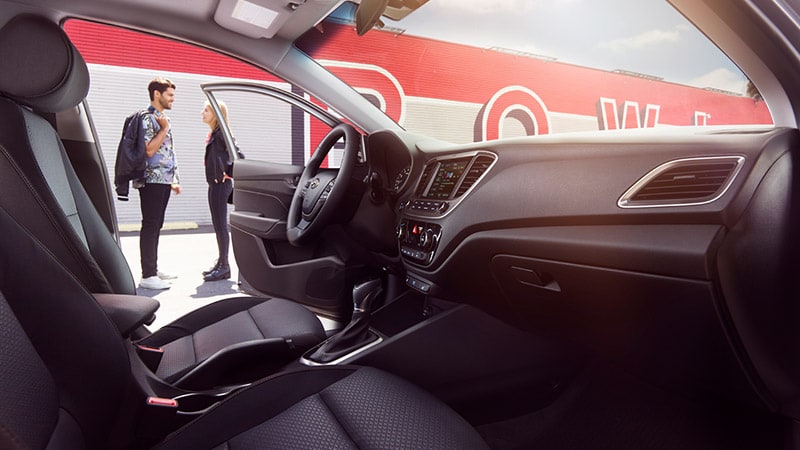 Additionally, traction control and anti-lock brakes are standard across all trim levels. We recommend having both features installed, especially if your daily driving involves heavy traffic. Advanced airbags are standard in the front and back seats, and child LATCH points are intuitively located in the most convenient back areas. Anchors and tethers can easily hold an average infant carrier. Simply move the front or passenger seat upward to ensure your little one has plenty of leg and headroom.
Winner Hyundai also enjoyed the 2018 Hyundai Accent's infotainment features. As with safety features, many are optional. We recommend adding Android Auto, Apple CarPlay or both to your package, as this means your car can communicate with your smartphone. Bluetooth phone and audio, as well as USB ports, are also standard. Voice command is optional; install it if you prefer controlling your car completely hands-free.
Contact Us
Since reading our 2018 Hyundai Accent Trim Levels guide, you should have a better idea of which trim of the Accent you prefer. If you are interested in purchasing a 2018 Hyundai Accent or learning more about its trim levels, please contact Winner Hyundai today.