Are you on the hunt for a sporty, versatile compact SUV you can depend on whether you're running errands on Middletown, Odessa, and Dover streets or making your way around a series of switchbacks on the side of a mountain? The 2019 Hyundai Santa Fe is one SUV that deserves to be on your shortlist of possibilities to explore. 
To give you a clear picture of the kind of experience it can provide, the Winner Hyundai team has put together the following 2019 Hyundai Santa Fe review. Go ahead and take a peak to see for yourself if it's the right fit for you. 
Noteworthy Performance Capabilities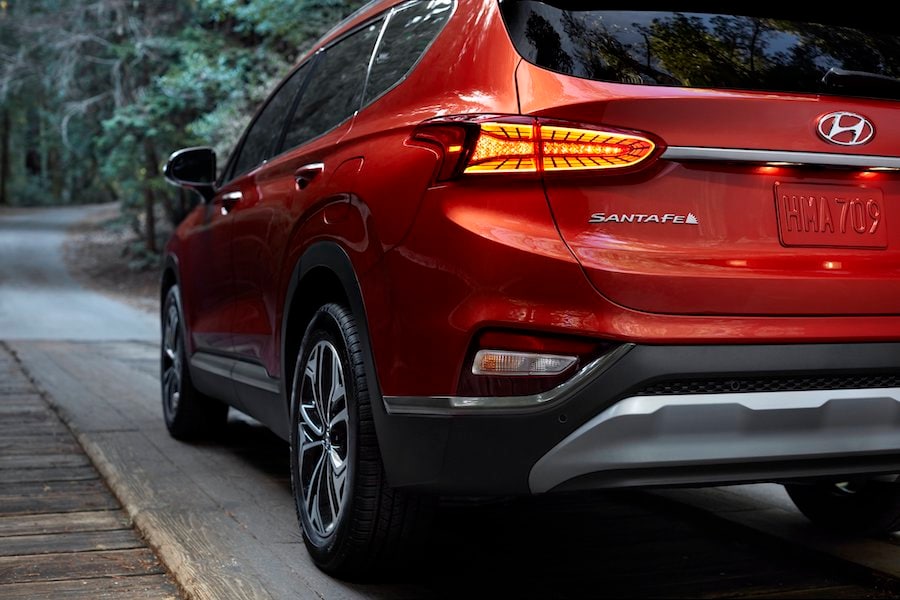 The Santa Fe is one formidable sport utility vehicle. One area in which this is obvious is its performance. Let's start with what it has to offer under the hood. The 2019 Hyundai Santa Fe comes standard with a 2.4-liter GDI four-cylinder engine that supplies you with a more than sufficient amount of force; 185 horsepower and 178 lb-ft of torque, to be exact. It is also available with a 2.0-liter turbocharged GDI four-cylinder engine that produces up to 235 horsepower along with 260 lb-ft of torque. 
Another impressive aspect of performance for the Hyundai Santa Fe is its towing capacity. Depending on which features you choose, it gives you a range of 2,000 to 3,500 pounds. Between its engine specs and its towing capacity, the Santa Fe provides you with a number of performance possibilities.  
The Interior Comfort of the 2019 Hyundai Santa Fe
The 2019 Hyundai Santa Fe lets you and every one of your passengers enjoy an abundance of room inside the cabin. Its total interior volume comes to 146.6 cubic feet and it offers a passenger volume that measures at 110.7 cubic feet. 
You and your front seat passenger get to make use of plenty of space when it comes to headroom, legroom, shoulder room, and hip room. These measurements come to 41.2 inches, 44.1 inches, 59.1 inches, and 57.5 inches, respectively. Those seated in the back get 39.2 inches of headroom, legroom that measures at 40.9 inches, 58.3 inches of shoulder room, and 56.3 inches in terms of hip room.  
Comprehensive Safety Features for an Enhanced Driving Experience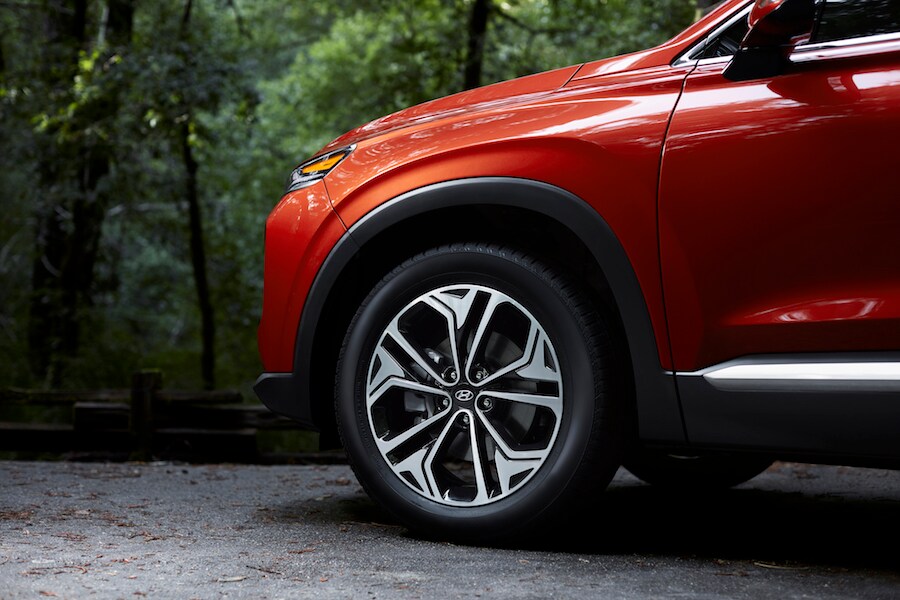 The 2019 Hyundai Santa Fe exhibits several safety features that effectively boost your awareness and overall confidence whenever you're on the road. One of the standouts in this regard is the standard Blind Spot Collision Avoidance Assist that not only lets you know when a vehicle has entered one of your blind spots, but also applies the brakes when it senses and imminent impact.  
Some of the other useful safety features that you'll find in the Hyundai Santa Fe include the standard 
Rear Cross-Traffic Collision Avoidance Assist, the standard Forward Collision Avoidance Assist with Pedestrian Detection, and the Downhill Brake Control. 
Check Out the 2019 Hyundai Santa Fe Today
If you'd like to experience the Santa Fe firsthand and find out what else it has to contribute to your regular Middletown, Odessa, and Dover drives, contact Winner Hyundai to schedule your test drive.