Valentine's Day is essentially the Super Bowl of date nights. It's a day where you get dressed to the nines and treat your love to an amazing night complete with a delicious dinner. So where should you go for your special date night dinner with your Valentine?
Here's our list of the top date night restaurants for Valentine's Day near Lewes, DE, to help you decide.
1776 Steakhouse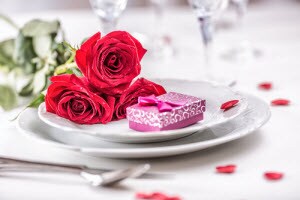 When properly prepared, a steak dinner can be the perfect date night meal. If you want to treat your love to an intimate steak dinner for Valentine's Day, make a reservation at 1776 Steakhouse in Rehoboth Beach, DE.
At 1776 Steakhouse, you and your sweetheart can indulge in a variety of signature steak options, including a Filet Mignon Trio dish with three 3-ounce filets topped with lump crab, bleu cheese, and a demi and caramel brandy mushroom sauce. Plus, they offer a 12-ounce New York Strip steak that's been dry-aged for exceptional flavor and texture.
In addition to perfectly cooked, melt-in-your-mouth steaks, 1776 Steakhouse has a variety of other entrees like a 7-ounce Lobster Tail, Penne Vodka, and Seared Scallops. Best of all, this date night restaurant features a huge selection of desserts and wines to top off your meal.
For more information, check out 1776 Steakhouse on Facebook.
The Buttery
The Buttery is one of the most romantic spots in the area. Located in Downtown Lewes, DE, this restaurant is perfect for anyone what wants a dinner with a view for their Valentine's Day date night. Its interior is cozy and beautifully designed, and you can choose to sit at The Verdana, the restaurant's outdoor seating area, for a more romantic atmosphere.
Best of all, The Buttery has the delicious food needed to make your date night perfect. Their menu includes flavorful entrées, light salads, and tasty appetizers. Plus, The Buttery is famous for their seafood dishes. The Buttery Seafood Chowder and the Jumbo Lump Crab Cakes are made with the freshest ingredients for the best flavor and culinary experience.
To make your night even more enjoyable, The Buttery features an extensive wine list, as well as desserts like Tiramisu and Brandy Alexander Cheesecake.
Connect with The Buttery on Facebook to learn more about this great date night restaurant.
Eden Restaurant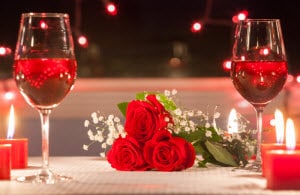 When it comes to fine dining and a great date night atmosphere, Eden Restaurant is the place to go. With more than a decade of experience and awards, including "Most Romantic Atmosphere" from Delaware Today magazine, this eatery is perfect for a romantic Valentine's Day dinner.
Eden Restaurant has tons of menu items, including a selection of artisanal cheeses and appetizers. They also feature numerous entrées, such as the Eden's Mac n Cheese Pasta. This pasta dish is made with goat and Pecorino Romano cheeses, as well as grilled chicken breast and roasted peppers.
Eden Restaurant has a renowned dessert menu complete with a Key Lime Pie and a Crème Brûlée that are to die for. If you're looking to pair your meal with the perfect drink, this restaurant features a wide array of wines to choose from.
Eden has been awarded the "Wine Spectator Award" for over 10 years and running!
To learn more, connect with Eden Restaurant on Facebook.
Kindle
For a truly unique date night meal, you need to head over to Kindle. This little eatery in Lewes, DE, whips up your favorite seasonal American dishes with a French twist. One of these delicious dishes is their Cod Mitonée. It comes with broiled cod, a white bean and tomato stew, swiss chard, and gruyere croutons.
Kindle also features their Rib Eye Steak Frites. Like the French steak frites meal, this dish comes with grilled Angus steak, house-made steak sauce, roasted tomatoes, and French fries.
Best of all, Kindle has a flourless chocolate torte, a chocolate layer cake with coconut & brown sugar buttercream, and a 'Key Lime Dream' with layers of key lime curd, graham crust & mascarpone whipped cream.
For more details about this date night restaurant, check out Kindle on Facebook.
This Valentine's Day, don't settle for eating at just any old restaurant. Instead, take your sweetie to the best date night restaurants near Lewes, DE, for a great meal and a romantic experience that's perfect for Valentine's Day. Don't wait; contact any one of these eateries to reserve your table today.