If you're looking to host a truly memorable party, you're going to want a gorgeous and delicious cake to serve to your guests. After all, in the words of Julia Child, "a party without cake is just a meeting." Whether you're looking for a classically elegant wedding cake, a funky flavor, or a customized cake creation to perfectly suit the theme of your event, you'll find a shop near Dover, DE, that can get the job done.
These are a few of our all-time favorite places to order beautiful wedding and birthday cakes near Dover, DE, listed in alphabetical order.
Cakes by Kim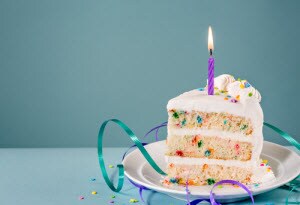 For over 20 years, Kim has been baking beautiful cakes and other delicious baked goods for satisfied customers throughout Delaware. Kim's offerings include beautifully designed wedding and celebration cakes, including ingenious theme cakes to perfectly suit your party's guest of honor. Cakes by Kim will even come set up your specially crafted creation at your party, so you don't have to worry about stopping by the shop on the busy day of your event and transporting a delicate cake to your venue.
Other bakery treats offered include a truly impressive array of cupcakes, donuts, Danishes, scones, elegant petit fours, cookies, and much more—there's nothing this shop can't make. Head to the Cakes by Kim website to see a photo gallery of Kim's fabulous cake creations.
Classic Cakes
Family-owned bakery Classic Cakes offers handmade, customized creations to impress your party guests. A variety of cake sizes and shapes are available to feed your specific number of guests, and all of them can be completely customized to fit the theme of your party or the personality of your guest of honor.
You can also order cheesecakes or a variety of pies (just ask if you'd like a flavor that's not listed!), as well as cookies by the pound or pastries and cupcakes. Order a Smith Island cake to enjoy 7-9 layers of cake separated with lots of delicious filling. Call to ask about ordering customized decorated cookies or cupcakes, and the shop can help make your party perfect!
Patty Cakes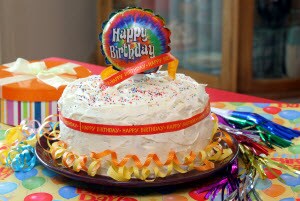 This bake shop specializes in customized cakes for your event, and will work with you to create a true showstopper that'll wow your guests. Patty Cakes can make you a completely custom sculpted cake in the shape of anything you'd like. A handbag? The family pet? A tea set? You name it, Patty Cakes can make it happen to make sure your party is extra special.
The shop offers an unparalleled variety of cake flavors, from classic Vanilla to more exotic flavors like Peanut Butter, Lemon-Coconut, or Pumpkin Spice. Your specially flavored cake can then be filled with a variety of icings, fruit and curds, or mousses for extra flavor. Want even more baking fun? Patty Cakes offers several cake-decorating classes, so you can learn how to perfectly ice a cake or create beautiful sugar roses and peonies.
Time to Party!
Now that you've ordered a beautiful, custom cake from one of these fabulous bake shops, it's time to let loose and enjoy your special event!