Delaware is packed with gorgeous landscapes and scenery to explore, and with over 60 activities in more than 40 locations throughout the state, the Delaware Outdoor Trail is the best place to get started with your outdoor adventure.
Whether you're interested in taking a scenic hike, biking a trail, viewing Delaware's wildlife, or finding some fun water activities, the Delaware Outdoor Trail offers a taste of everything. Here's a list of some of our most favorite places on the trail, listed in alphabetical order.
Bellevue State Park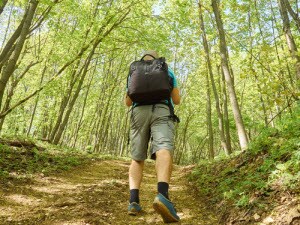 This massive historic estate is full of things to do with the whole family, and is overlooked by the gorgeous Bellevue Hall Mansion. The mansion is surrounded by eight tennis courts, equestrian stables, gardens, and a gorgeous pond. Tennis and horseback riding lessons are offered, as well as a tennis pro shop for equipment. Spend a relaxing morning fishing at the pond, or check out the exercise trail around the pond or hiking trail through the woods.
In proper conditions, enjoy outdoor ice skating on the lake. Paved and unpaved bicycle paths are available. A number of picnic tables and covered pavilions are available for an outdoor meal, or make a reservation at the Hunter Barn for indoor picnic seating. Period tours of the mansion offer a look into the past of this gorgeous estate, and how William Du Pont, Jr. transformed the mansion from a Gothic Revival castle into a comfortable replica of President James Monroe's home, Montpelier.
Delaware Seashore State Park
To get a taste of the Delaware coastline, head to this park, which stretches across six full miles of ocean and bay shoreline. Delaware Seashore State Park is the perfect place for seaside camping, offering plenty of convenient restroom and shower facilities to use during your stay.
The Indian River Inlet is a perfect location for striped bass fishing, and offers plenty of shorebird watching and beachcombing opportunities. If fishing isn't your thing, simply relax on the gorgeous white sand beach in the sun or go for a swim in the ocean, where lifeguards and a bath house are available.
Killens Pond State Park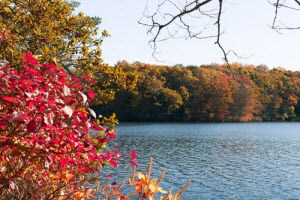 This park features a massive 66-acre millpond for boating and fishing, and also offers campgrounds and cozy cabins equipped with heating, air conditioning, and a shower for campers who don't want to pitch a tent. Kayaks, canoes, and paddle boats can be rented throughout the summer for a day of adventure on the water. Spend a whole weekend at the campgrounds to fully experience the outdoors of Delaware at all times of day and night.
If you're not really into nature, then you'll love the Killens Pond Water Park. The pool is studded with tons of fun interactive water features, such as the Floating Lily Pad Fun Walk and four thrilling 54-foot tall water slides. A tot pool is available with bubblers, ground water jets, and small slides for the little ones.
Visit the Trail
If you're looking for an outdoor adventure, you'll find a huge array of options at one of the stops on the Delaware Outdoor Trail. Visit one of these awesome locations to experience the fun of The First State.