Getting in shape is tough, especially when you don't have the motivation or the right tools. Luckily, there are tons of facilities all over the Middletown, DE, area that can help you get the active and healthy lifestyle you want.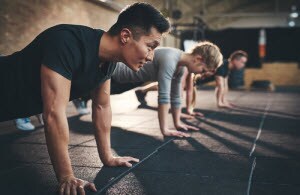 Here are two of the best gyms near Middletown you need to check out if you're ready to kickstart your journey to a healthier, happier, and more active you.
CrossFit First State
CrossFit First State is perfect for anyone who's looking to take their workouts to a more intense level. They offer a variety of CrossFit classes specially designed to provide a functional and effective workout for the best results. Simply put, be prepared to sweat when you go to this gym.
If you're new to the world of CrossFit, don't worry. Each class can be customized to meet your specific fitness level. So, whether you're just starting out or are maintaining your current active lifestyle, they're sure to help you achieve your fitness goals.
And when you want to switch things up a bit, CrossFit First State also offers strength, barbell, and yoga classes.
Want to learn more about this facility and how they can help you get in shape? Be sure to follow CrossFit First State on Facebook.
The Village Gym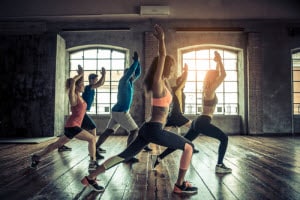 Going to the gym isn't always easy. But no matter how busy you get, you can always go to The Village Gym for a quick workout.
The Village Gym offers 24/7 access to cardio equipment, strength training machines, and weights, so you'll have everything you need to get fit even when your schedule is packed. Plus, they have child care services in the morning and at night.
Of course, the best thing about this gym is its classes. From cycling sessions and Zumba to yoga and Pilates, you'll find it all here! Plus, The Village Gym has a Sports Performance Training Program that's ideal for any athlete who wants to get faster, stronger, and more confident in their game.
For more information about the available classes offered at this facility, connect with The Village Gym on Facebook.
With the right gym, you'll have everything you need to get the active and healthy lifestyle you've always wanted. So, when you're ready to reach your fitness goals, get in touch with these top gyms near Middletown, DE, and sign up for a class!