This yoga trend doesn't seem to be nearing an end anytime soon and the medical benefits are great. With new centers popping up in even the smallest towns in the United States, people of all ages are becoming accustomed to the Downward Dog and Warrior I poses. Yoga's following has become so encompassing that it's even extended to our canine counterparts, with some studios offering classes for dogs and their owners.
If you're a Wilmington, DE, resident who hasn't hopped on the yoga bandwagon yet, it's not too late! We've assembled a list of the best local yoga studios for you.
Empowered Yoga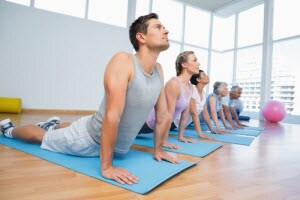 Empowered Yoga's new Wilmington location houses many instructors with expertise in all fields of physical education and the practice of yoga. The company's founder, Johnny Gillespie, received his certification as a meditation instructor by a senior teacher of the Shambhala Buddhist Lineage.
Along with their list of daily classes for all skill levels, Empowered's retreat opportunities are offered to anyone who desires an immersive yoga experience. At the most recent retreat, attendees got to spend a week practicing their poses and studying meditation in Costa Rica, all at an additional cost.
To try out a class for yourself, see the schedule on their website, or visit their Facebook page for more information!
Tulaa Yoga Studio
Yoga's popularity wouldn't be where it is today without the help of the instructors. Tulaa Yoga Studio recognizes this by offering teacher training classes. Anyone who completes Tulaa's teaching program receives their 200-hour certification and is qualified to seek Registered Yoga Teacher certification with Yoga Alliance.
Tulaa's class schedule includes sessions for all skill levels. Included in their class selection are kid's yoga, senior yoga, and barre routines. Candlelight yoga is an option for those who require a more soothing practice after a rough day.
Check out what customers have to say about Tulaa on their Facebook!
Yoga U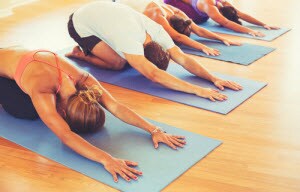 Tucked into an unassuming shopping center off of 202 sits Yoga U studio. Over the past eight years, Yoga U has been guiding students through a long list of yoga sessions designed to regulate breathing and work every part of your body. Their hot Vinyasa class remains a great option for yogis who aim to work up a sweat while releasing tension in their muscles. Instructors pass around chilled, scented towels to each student at the end of the heated session. Whether you want to attend a day or night class, Yoga U is ready to guide you through all of the moves.
Stretch on over to their Facebook page to see customer reviews and special event information!
Wilmington Pilates
If you're seeking a more intimate training experience, try out Wilmington Pilates in Centreville. Contrary to the name, Wilmington Pilates instructs more than just Pilates classes. They offer both private and semi-private yoga and Pilates classes, all taught by Patti McKelvey, owner and classically trained instructor. To sign up for a class, visit the Contact Us page on their website and fill out your basic information.
To speak to Patti directly, give the studio a call at 302-521-0265!