While buying a used car can be exciting, it can also be a complicated and stressful process for many drivers. But it doesn't have to be. With the right information and a bit of research, buying a used car near Dover, Odessa, and Middletown can be quick, easy, and even fun.
To help you with your used car search, Winner Hyundai has created this used car buying guide to guide you through this process. It highlights the steps you need to take to find your ideal pre-owned vehicle and a few tips to make your shopping experience more convenient. So check it out to learn about buying a used car.
How to Choose Your Perfect Used Car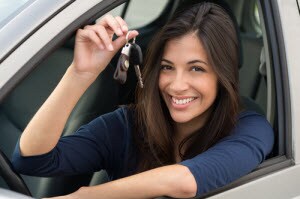 When you decide to buy a used car, you'll have a variety of vehicles to choose from. In fact, dealerships have tons of pre-owned vehicles, including models from many different manufacturers. So how can you decide which car is best for you?
One of the best ways to make sure that you choose your perfect used car is to create a checklist with everything your next pre-owned vehicle must have. If you need a Bluetooth® system, put it on your checklist. If you need a car with exceptional fuel economy, add that to the list too. This checklist will help you narrow down your options and ultimately find the used vehicle that's right for you.
Understanding Your Budget and Trade-In Value
You also want to make sure that you choose a car that fits into your budget. So before you start checking out used vehicles at the dealership, find out how much you can actually pay for a used car. It's important to make sure that your budget includes not only the price of the vehicle but additional expenses like repairs, gas, and routine maintenance as well. Once you've calculated a used car buying budget, stick to it during your vehicle search.
And if you're looking to replace your current car with another pre-owned vehicle, you'll want to calculate the value of your trade-in as well. Trading in your current car can make buying your next used vehicle more affordable. There are tons of tools online to help you calculate the value of your current vehicle, including this helpful Vehicle Trade-In Value Calculator.
Above all, make sure that your credit is up to par, especially if you're interested in used car financing. Having a good credit score will help you qualify for low-interest financing options with the terms you need for your lifestyle.
What to Look for During the Test Drive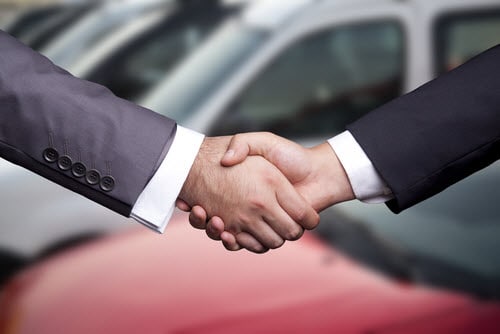 The most important thing you need to do when buying a used car is to schedule a test drive. A test drive will provide you with a better understanding of the vehicle's overall condition, and it'll help you see whether the car is worth the price.
However, there's more to a test drive than just taking the vehicle you want out for a spin. You also need to check a few key things so you make the most informed buying decision.
One thing you need to check during a test drive is its performance. When you're behind the wheel, take note of any strange noises, smells, and issues like unresponsive brakes or delayed acceleration. They could be signs of damage under the hood that will require expensive repairs in the future.
You also want to check the interior and exterior for any dents, dings, and deep scratches because they could mean that the vehicle was previously involved in an accident. Plus, make sure that all electronic features, lights, and infotainment systems are working properly.
Find Your Used Car Today
Buying a used car isn't as stressful as it seems, especially when you have the right information listed in this used car buying guide. So if you're searching for a used car near Dover, Odessa, and Middletown, consult this used car buying guide to make your shopping experience easier and more enjoyable.
For more information about finding your perfect used car, contact Winner Hyundai and schedule your test drive today.