The car battery is the launching component with regards to your whole motor. Without one, your car or truck would be losing the spark of power that powers everything. This is exactly why at Winner Hyundai, we realize it's essential that you keep your car's battery in pristine. Neglecting even one inspection or minor repair at a nearby service center may get you stuck on the side of a road in Middletown, Odessa, or Dover.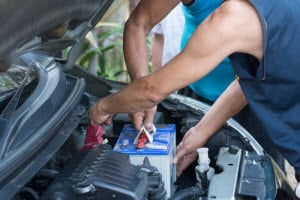 Schedule your car battery repair or replacement today!
Car Battery Repair Services
Although the most essential battery service you will likely obtain is a battery replacement, there are many other treatments your car might benefit from over your time as the operator. Here are a few which are normally suggested by the automobile maker:     
Battery Power Output Test
Battery Inspection
Battery Recycling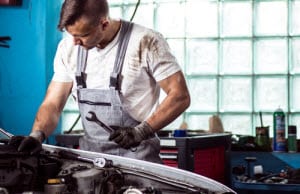 Together with these types of car battery repair and replacement services that are exclusively for your car or truck battery, there are many supplemental services you may need in the event the vehicle battery isn't the difficulty. As an example, there may be an issue with the electrical wires, the alternator, or the starter engine. If you think you have an issue with these other systems, our highly trained service professionals can handle the issue right away.
Car Battery Maintenance Service You Can Depend On
At Winner Hyundai, we're dedicated to ensuring that at the time you leave, your car or truck is operating in the best possible shape. Our specialists are able to diagnose and fix every single concern your vehicle has. Whether it's a minor fix or a complex replacement, our dedicated mechanics can take care of any issue your car is experiencing-big or small. 
Learn More About Car Battery Maintenance Treatments
We're serious about getting you the right information to help you keep your car in pristine condition. Read the helpful posts on this page to learn how to better care for your car or truck. Want to learn when you need to get a battery repair? Check out this page. Need to know when that repair should be finished? We have a simple solution for that also.
Do you have a question or concern about something we didn't addressed? Feel free to contact our friendly service staff for inquiries, or use our online tool to schedule a car battery repair appointment.