Models equipped with Hyundai Active Eco allow drivers to reduce fuel consumption by optimizing shifting patterns. What does that actually mean, though? In this post, our team at Winner Hyundai explores the Hyundai Active Eco system and explains how to use it and what it does so our customers across Middletown, Odessa, and Dover can be smarter, more fuel-efficient car owners. 
What does the ECO Button do?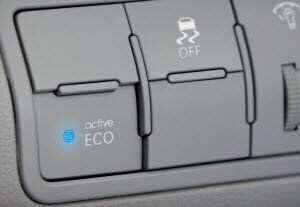 If your vehicle has been equipped with Active Eco, then it has the technology needed to perform some amazing fuel-conservation techniques. The best part is, it carries out these measures automatically once you activate the Active Eco system.
In order to maximize fuel efficiency, the Active Eco system will begin adjusting the transmission's shifting patterns. By finetuning gearshifts, the Hyundai is able to use less fuel, but as a caveat, you might experience more gradual acceleration since quick acceleration uses up more fuel.
Turning Active Eco On/Off
In most Hyundai models, the Active Eco button is located near the driver's left knee, typically between the dashboard light adjustment and stability control switch. When Active Eco is engaged, the LED should be illuminated and you should see an icon on the dashboard.
If you want to turn the system off, just hit the button again.
When to Use the Active Eco System
Any time you want to improve fuel efficiency, which we imagine is probably often, the Hyundai Active Eco system should be engaged. However, we understand that some drivers might prefer improved acceleration in certain situations, and so to help, here a few tips to keep in mind.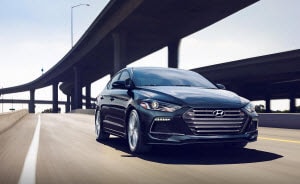 If you're casually driving around town or on the highway, where speed is relatively being kept constant, you should keep Active Eco engaged. On the other hand, if you're merging onto the highway or trying to overtake slower moving traffic, when faster acceleration is necessary, you'll want to turn the system off.
No matter what your needs are, however, please obey local speed limits. Quick acceleration does not equal speeding-it just means getting up to speed in less time.
Other Types of Eco Assist Systems
If you drive a Hyundai, you're using the Active Eco system. While it's incredibly advanced, it's not the only eco-assist system on the market. However, not all eco-assist systems are created equal.
For instance, one major car manufacturer offers an eco-assist feature that doesn't adjust fuel consumption. Instead it provides "coaching bars" on the instrument panel to let you know when you're in the throttle's sweet spot for fuel consumption. Keeping an eye on this meter, though, could be distracting.
With the Hyundai Active Eco system, all you have to do is hit a button and the vehicle's computer system takes care of the rest, making it efficient in more ways than one.
Learning More About Active Eco
Are you interested in learning more about the Hyundai Active Eco assist system? Contact us at Winner Hyundai, proudly serving the communities of Middletown, Odessa, Dover, and beyond. We'll be happy to explain how the system works and which models it comes in. Contact us today.