Dover, DE, is a populous city with a rich history and a bright future. Founded in 1683 by William Penn, Dover played a big part in American history and was even a stop on the Underground Railroad.
Today, Dover is a prosperous city with growing residential, commercial, industrial, and institutional industries. It's home to a number of renowned restaurants and local businesses, like Winner Hyundai.
About Winner Hyundai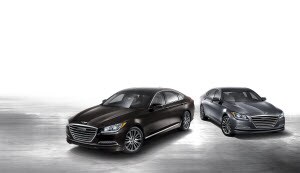 Winner Hyundai, a premier Hyundai dealer in Dover, DE, isn't your average dealership. With a huge selection of vehicles, professional car buying and automotive services, and a helpful team of experts, Winner Hyundai can make you feel like a true winner by helping you find the car of your dreams.
Big Selection of Hyundai Models
Looking to get behind the wheel of a sporty Hyundai Santa Fe or a stylish Hyundai Sonata? If so, Winner Hyundai is here to help. Our inventory is stocked with the newest Hyundai models on the market.
Each Hyundai we offer comes equipped with the latest and most advanced automotive technologies, so you're sure to get great performance and an exceptional driving experience. Plus they're all backed by Hyundai Assurance, America's Best Warranty.
We're also home to a wide variety of Hyundai certified pre-owned vehicles. These reliable cars pass a comprehensive 150-point quality assurance inspection that checks performance, appearance, and everything in between so you can trust that they'll look and drive like they're brand new.
On top of that, our Hyundai certified pre-owned vehicles come with a number of ownership perks, such as multiple warranty options, a free CARFAX® Vehicle History Report, and Roadside Assistance.
Financing and Incentives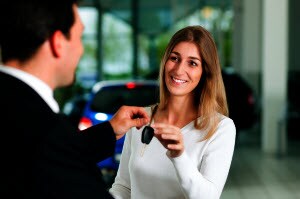 But regardless of whether you choose a new or used car, we'll help you find the right finance options you need. At Winner Hyundai, our top finance experts will work with you no matter if you have good, bad, or no credit to find the perfect financing plan for your lifestyle and budget.
Plus we offer great car buying programs, like our College Grad and Military programs, to help you save even more.
Professional Maintenance and Service
Above all, Winner Hyundai is dedicated to helping you enjoy your brand new Hyundai for years to come. In our professional service department, our trained technicians can provide your vehicle with quality maintenance and service in a timely manner.
In addition, our technicians are trained to work on vehicles of all makes and models. So whether you need routine maintenance on your new Hyundai or an extensive repair on your used car, Winner Hyundai can help.
Visit Winner Hyundai in Dover, DE, Today!
Winner Hyundai is located right in Dover, DE, at 591 South Dupont Highway. We're just minutes away from most Delaware destinations and ready to make you feel like a winner and help you find your next new car.
Just visit our showroom any time between 9 am to 8 pm Monday through Friday or 9 am to 6 pm Saturday or schedule a test drive online to see everything we have to offer.