The new 2019 Hyundai Santa Fe is one of the best ways to cruise around the Middletown, Odessa, and Dover areas. With its stunning versatility and thrilling driving experience, it's no wonder so many residents have already upgraded to this advanced SUV. Even with all its incredible features, however, your drive can still be put on hold by one of those pesky dashboard lights.
You'll find quite a few dashboard lights on your Santa Fe, and most drivers instantly feel a sense of dread when one turns on. Fortunately, not every light in this SUV indicates a problem, but you need to be familiar with the ones that do. Learn more about the 2019 Hyundai Santa Fe dashboard symbols, and become an expert on your new SUV.
Warning Lights
If there's a malfunction or any other kind of problem with your Santa Fe, you'll probably see one of the warning lights turn on. These lights are typically depicted in warm colors, like yellow and red. Keep in mind what each symbol means, as they could indicate a serious problem. Not all lights warrant immediate maintenance, but you need to know the ones that do.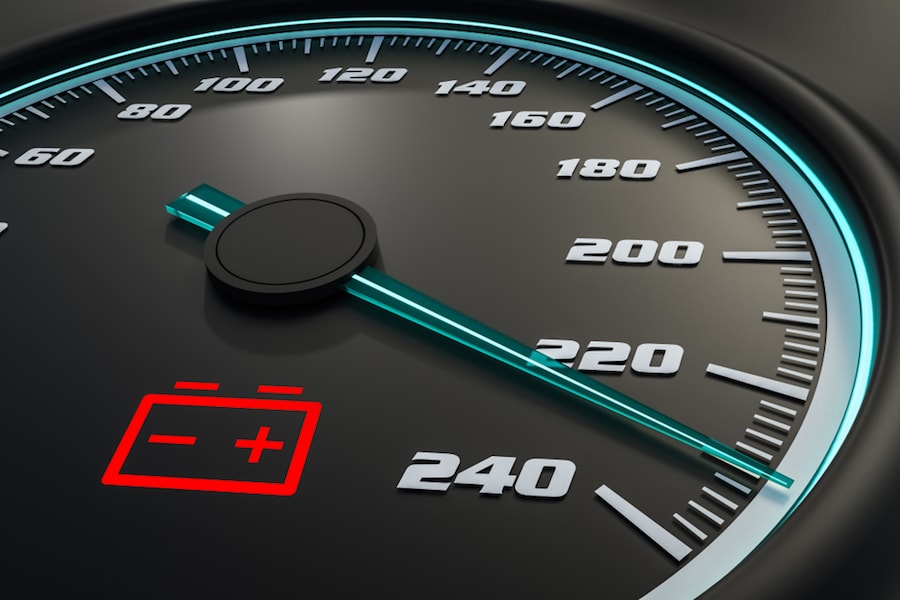 Air Bag Warning  - Your air bags are designed to keep you protected in the event of an accident. Driving without a functional air bag puts you at serious risk of injury should an accident occur, and you'll know your air bag is malfunctioning if you see a light that looks like a person in a seat with a circle in front of them.
Anti-Lock Brakes - Anti-lock brakes add the stopping power you'd expect from a modern car. If yours are acting up, you'll see a symbol depicting the letters ABS inside a circle. Your normal brakes should still work, but overall performance will have decreased.
Brake Warning - If you see a light depicting the word BRAKE, then your brakes as a whole have malfunctioned. Do not drive if this light is on, as you need maintenance immediately. Just be sure to check your parking brake first, as the light illuminates whenever that's activated.
Power Steering - Power steering has become commonplace in modern vehicles, so you're sure to notice when it's malfunctioning. Before you try it out, though, keep an eye out for a light depicting a steering wheel followed by an exclamation mark. 
Battery - This light looks like a car battery and indicates that it's not charging the way it should be. Get this addressed as soon as possible, so you're not left stranded on the road.
Indicator Lights
Not all lights in your Santa Fe mean there's something wrong; some lights just indicate that you've activated one of the SUV's many features. These are typically shown in cool colors like blue or green, so keep that in mind if you ever see a light you're not familiar with.
AWD Lock - You can lock your AWD system in the Santa Fe, and when you do, you'll see a light depicting your drivetrain with an X in the middle and the word LOCK underneath.
Electronic Stability Control - This light depicts a car going down a winding road and indicates that your electronic stability control has been activated.
Downhill Brake Control - When you see a light that looks like the Santa Fe going down a slope, it means your downhill brake control has been activated to assist your descent.
Our Service Center
If you encounter any 2019 Hyundai Santa Fe dashboard symbols that indicate you need maintenance, Winner Hyundai is happy to help. Our service center has been helping people all over the Odessa, Middletown, and Dover area for years, and we'd be happy to help you as well. Contact us today to schedule your service appointment.