Are you looking for a new way to get around the streets of Middletown, Odessa, and Dover? There are plenty of classes of car to choose from, but the SUV tends to be more and more impressive every year. Just about every make of car has put an SUV in the ring, but Hyundai models have been particularly impressive lately, with numerous options offering absolutely incredible driving experiences.
From crossovers to larger SUVs, Hyundai has it all, with three incredible models in their current lineup that are sure to change the way you think about driving. The Hyundai Kona, Hyundai Tucson, and the Hyundai Santa Fe all have plenty to offer, and one just might be the right pick for your next ride. Learn more about the Hyundai sport utility vehicles, and discover which is best for your needs.
Hyundai Kona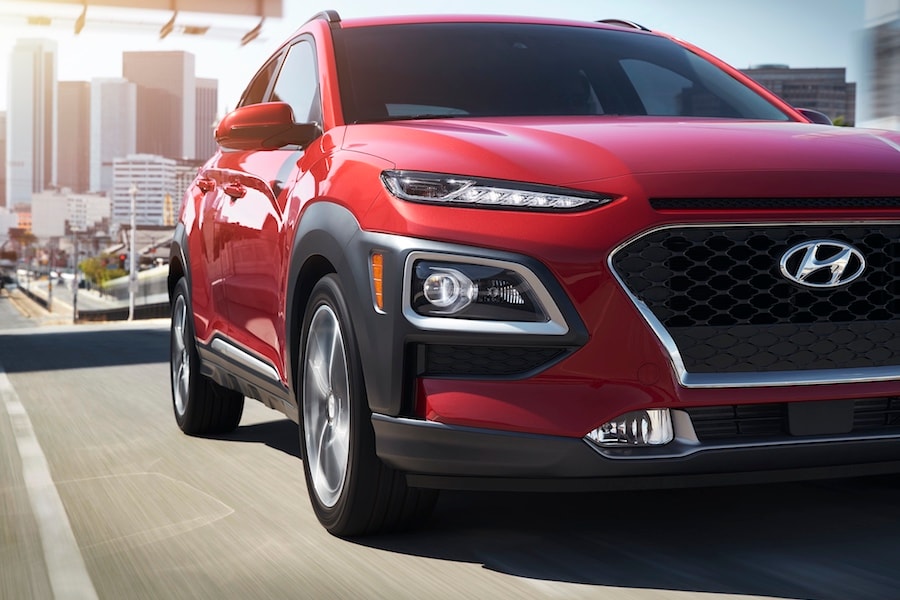 The debut of the Kona is still fresh in our minds, as it landed with a serious impact to critics and drivers alike. This crossover may be small, but it packs a punch, thanks to its standard 147 horsepower engine. While that's enough power for most driving scenarios, you can always upgrade to the turbocharged 1.6-liter four-cylinder engine to enjoy an incredible 175 horsepower.
Inside the Kona, you'll find plenty of room for passengers and cargo alike. Up front, you can enjoy 41.5 inches of legroom, while your back passengers can still be comfortable with a generous 34.6 inches of legroom. Even with all the seats filled, the Kona can still carry 19.2 cubic feet of cargo. You can fold the rear seats down, however, to reveal the maximum 45.8-cubic-foot cargo capacity.
Hyundai Tucson
Take things to the next level with the powerful Hyundai Tucson, more reliable and powerful than ever. The standard 2.0-liter four-cylinder engine is already pushing 164 horsepower with 151 lb-ft of torque, and that's just the beginning. The turbocharged model offers 175 horsepower with 195 lb-ft of torque, but even that's not the most power it can boast. Opt for the Sport trim, and you'll have access to the stunning 2.4-liter four-cylinder engine and its 181 horsepower and 175 lb-ft of torque.
If the Kona didn't have enough interior space for you, the Tucson adds a nice addition to virtually every interior dimension. While front legroom remains a steady 41.5 inches, your rear passengers are sure to notice the generous 38.2 inches of space to stretch out. The Tucson also offers generous cargo capacity, with 31 cubic feet of space available, even with the rear seats up. Fold them down, and you'll be able to enjoy an even greater 61.9 cubic feet of space.
Hyundai Santa Fe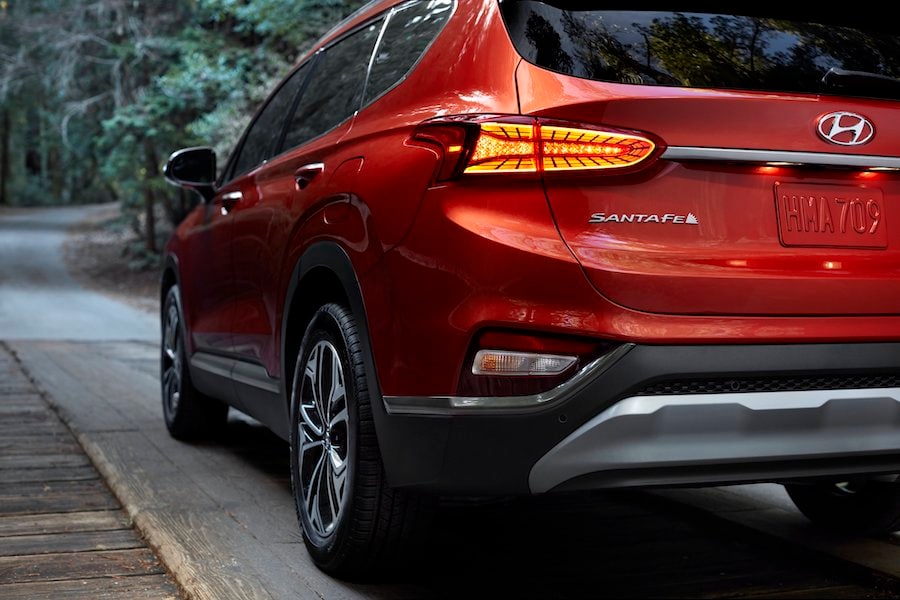 While every Hyundai sport utility vehicle has something special to offer, many would consider the Santa Fe to be their top-of-the-line model. This bad boy comes equipped with a 3.3-liter V6 engine standard, which boasts an incredible 290 horsepower and 252 lb-ft of torque. SHIFTRONIC® transmission technology also comes standard on all trims, so you can be sure you always have access to every bit of the V6's power.
Inside the Santa Fe, you'll find three rows of seats rather than the typical two. You'll have 41.3 inches of legroom behind the wheel, while your second-row passengers can enjoy an incredibly generous 40.4 inches. Even your third-row passengers can enjoy more legroom than you might think, with 30.9 inches of space. Cargo volume gets a boost as well, providing a maximum capacity of 80 cubic feet with all the seats down, 40.9 cubic feet with the third row down, and 13.5 cubic feet with all the seats up.
Test Drive the Hyundai Sport Utility Vehicles
After examining the available Hyundai sport utility vehicles, it's easy to see that all have something special to offer. To discover which is best suited for your needs, you'll have to try them out for yourself, and you can do exactly that at Winner Hyundai, your local Odessa, Dover, and Middletown Hyundai dealer. Schedule your test drive today!