Hyundai models are at the forefront of innovation and performance in the automotive world, but so are some of their biggest competitors. So how do you know which vehicle is truly perfect for you?
Here at Winner Hyundai, we understand how tough it can be to find your ideal new car in a sea of great vehicles. That's why we've decided to make your new car search a little easier with our Hyundai car comparisons.
2018 Hyundai Accent vs. Nissan Versa
2018 Hyundai Sonata vs. Hyundai Elantra
2018 Hyundai Elantra vs. Ford Focus
2018 Hyundai Tucson vs. Hyundai Santa Fe
Hyundai Car Comparisons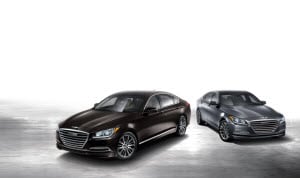 Finding a new vehicle that feels like it was made just for you can be a long, stressful process for any driver in Dover, Rodney Village, and Wyoming. However, that's all changing with Winner Hyundai's car comparisons.
Instead of spending hours or even days researching new vehicles and their specifications, you can just read our comparisons to get one step closer to finding your next new car.
Simply put, our Hyundai vehicle comparisons contain all of the details needed to make your car buying decision clear and easy. They put our top Hyundai models up against their biggest competitors and go over how they compare with each other.
 A few details discussed in our Hyundai car comparisons include:
      
Performance and efficiency specifications
          
Standard and available amenities
          
Infotainment and safety technologies
It's Time to Start Comparing
With a simple click and just a few minutes of your time, our Hyundai car comparison will help you see which of best cars is truly the one for you. So if you're looking for an easier way to compare without the time-consuming hassle, check out any of our Hyundai vehicle comparisons on this page now!
If you have any questions, or would like to see a car comparison that's not listed on this page, just call Winner Hyundai at 866-939-4126. We'll be more than happy to help you with your new car buying decision. 
And when you have a better idea about which vehicle you'd like to drive home in, schedule a test drive at Winner Hyundai in Dover, DE, so you can experience its performance and features for yourself!