If you're the type of consumer who always wants to get the best price possible, then an exciting option when purchasing your next vehicle is choosing a used car. Luckily, you can find a selection of affordably priced vehicles by visiting Winner Hyundai, your used car dealer near Milford, DE. Find out how we can help you find your perfect car and check out some of our dealership services.
Things to Do in Milford DE
While Milford is a relatively small Delaware town, you'll still find a variety of things to do in this community. If you're a fan of craft beers, for example, you can spend some time at Mispillion River Brewing. To learn about the interesting wildlife that calls Milford home, you could take a trip to the Abbott's Mill Nature Center.
The Milford Museum is the best place to visit if you're a history buff, and the Mispillion Riverwalk is the perfect place to enjoy nature. Whatever your idea of fun, you'll easily find something to do in the Milford area.
Inventory of Used Cars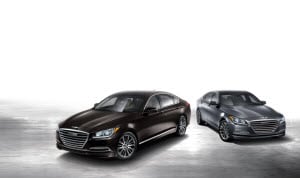 The main reason we are the top choice for a used car dealer near Milford is our outstanding selection of pre-owned vehicles. We offer used cars in a variety of makes and models, making the process of picking your vehicle simpler than you've ever thought.
On our lot, you'll find a used car for every budget. If you're looking for a vehicle loaded with top-notch features, we have a variety of models that will fit the bill. On the other hand, if you're more interested in keeping your costs low, we have countless cost-effective vehicles that will be perfect for you. Choose us as your used car dealer, and we'll help you pick out a pre-owned automobile that will feel like it was made just for you.
Financing Services and Maintenance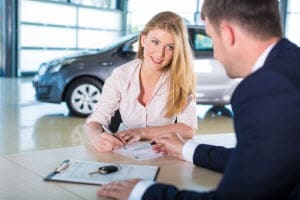 On top of our irresistible used inventory, we offer world-class services that every customer will appreciate. To start with, our sales team is here to give you support while you're choosing your next car, and they can give you the information you need to make the best selection possible. When you're ready to move forward with your purchase, you can visit our financing department to apply for an auto loan with beneficial rates.
We are also your best resource for quality car parts and effective maintenance. Our service and parts department can help you with regular maintenance, and they can also help you pick out the right part if you ever need a repair. Relying on our service team means having a used car that always runs like new.
Your Used Car Dealer near Milford DE
If you're ready to start shopping for your next vehicle, you should be sure to visit Winner Hyundai. We are a dependable local dealership that is focused on providing an out-of-this-world car buying experience, and our team is ready to help you. Whatever you're looking for in terms of features or pricing, we can help you pick out a used automobile that you'll be excited to take for a drive around town.