Odessa, DE, is one of the most historic cities in the area. In fact, it was even known as a renowned shipping port back in the 18th century. But there's more to love about this city than just its rich roots. Today, Odessa is one of the most popular cities in the entire area. With beautiful homes, neighborhoods, local businesses, and attractions, it's easy to see why.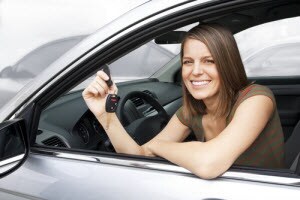 At Winner Hyundai, we want to make sure everyone has a reliable way to get around and explore everything this city has to offer. That's why we're proud to provide a huge selection for those looking for a used Hyundai near Odessa, DE.
Used Hyundai Dealer near Odessa DE: About Us
As a premier used Hyundai dealer near Odessa, DE, our dealership is more than happy to help all local drivers get behind the wheel of their perfect pre-owned car. We offer one of the most extensive used Hyundai inventories in the area. No matter if you're in the market for a family hauler or a fuel-efficient commuter car, you're sure to find it here.
We also offer a wide variety of Certified Pre-Owned Hyundai models. These vehicles are thoroughly inspected and restored to make sure they deliver a reliable, like-new performance you need to get to your destination. Best of all, our inventory of Certified Pre-Owned Hyundai vehicles comes with a Powertrain Limited Warranty, Roadside Assistance, and a CARFAX® Vehicle History Report™ for security and peace of mind.
Of course, we know that having such an extensive inventory can be overwhelming. Fortunately, our used Hyundai dealer can make the process of finding your ideal used car easier. All you have to do is tell us what you're looking for, and we'll create a list of vehicles for you to test drive. It's that simple.
Hyundai Financing and Auto Repair Odessa DE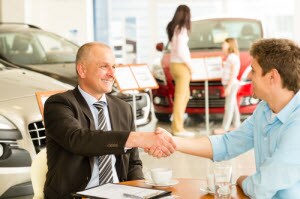 If you're interested in financing your new-to-you Hyundai, allow our Hyundai financing experts to assist you. With years of experience, you can count on them to secure the plan you need with the terms you deserve. Plus, it doesn't matter what type of credit you have-our used Hyundai dealer will be more than happy to help you with your automotive finance needs.
Our state-of-the-art auto repair center will also be available any time your vehicle needs maintenance and repairs. Our team of trained and certified technicians uses the most advanced tools and high-quality parts to make sure your used car performs at its best for as long as possible.
Test Drive Our Used Hyundai Cars Now!
If you're one of the many people in Odessa looking for a great pre-owned vehicle, visit Winner Hyundai. As a premier used Hyundai dealer, we can give you tons of resources and the plentiful inventory needed to find the best used Hyundai for your budget and lifestyle.
So, don't wait-give us a call or visit our showroom near Odessa and schedule a test drive today!