Hyundai knows a thing or two about advanced auto technologies. After all, every model they make is equipped with tons of innovative features that enhance the driving experience for everyone in Odessa, Middletown, and Dover. While all Hyundai cars come with incredible technologies, you won't find the same list of amenities in every model.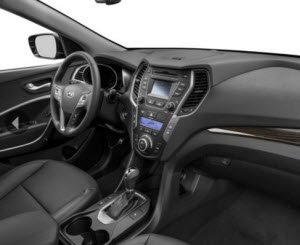 To help you sort through your options and choose the right car for your specific needs, Winner Hyundai is here with our detailed Hyundai technology feature reviews.
Your Guide to Hyundai Technology Features
Our technology reviews are your ultimate guides to all things Hyundai technology. They include a list of all the most advanced features offered for each model in our showroom. That way, you can see which vehicle has all the innovative amenities you need for the road ahead.
Here are a few other things you'll learn when you read one of our Hyundai technology reviews:
What type of safety features, infotainment options, and convenience amenities are available with each Hyundai model
How these advanced technologies work
What Hyundai tech features can do to enhance your experience behind the wheel
Also, our Hyundai technology feature guides can make it easier and faster to search for a new car. With all the information they provide, you'll be driving down the street in your perfect, well-equipped, new Hyundai in no time!
Click and Read to Learn More!
To find out which Hyundai has everything you need and more for the road ahead, just read any one of our helpful reviews! The more guides you read, the easier it'll be to narrow down your options and find the perfect model for your lifestyle.
Once you have an idea of which Hyundai is right for you, head over to our showroom for a test drive to experience it for yourself!
As always, if you have any questions about the models and technologies featured in our guides, feel free to contact Winner Hyundai. We'll be happy to help you and drivers all over Dover, Odessa, and Middletown find their perfect new car.