Between each Hyundai model, there are many differences to set each apart. Choosing just one can be hard enough. But when there's also several trim levels within that model, selecting your car can be even more challenging.
For every customer in the Middletown, Odessa, and Dover areas, there's a trim level that matches their high standards. To help discover which trim that is, our team at Winner Hyundai put together this archive of Hyundai trim level: 
2018 Hyundai Santa Fe Trim Levels
2018 Hyundai Santa Fe Sport Trim Levels
2017 Hyundai Sonata Trim Levels
2017 Hyundai Elantra Trim Levels
2017 Hyundai Tucson Trim Levels
2017 Hyundai Santa Fe Trim Levels
What Are You Looking for in Your Trim?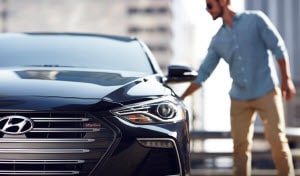 From its base level to the highest trim, a single model can change drastically. The lowest level of the Hyundai Elantra, for instance, includes plenty of excellent safety features. But that safety technology is really kicked up a notch when you move to the highest trim.
Engine specifications may also change between trim levels. Many low-level sedans will include a 4-cylinder engine, but eventually upgrade to a 6-cylinder. This can certainly increase power, but doing so may also alter your mileage.
Every trim level will also include new interior variations. Do you prefer woodgrain or metallic accents? Cloth seating or leather? Aesthetic features, as well as interior entertainment, can change several times within one model.
If you want to discover what trim variations are included in your favorite Hyundai model, simply click on the corresponding link found on this page. You'll be redirected to an article detailing its every difference.
An Easier Way to Find Your Perfect Hyundai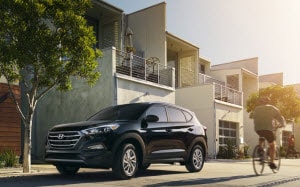 If you're considering a new Hyundai vehicle, this library will be incredibly helpful. Not only will you discover all the trim differences of your favorite model, you'll also find a detailed rundown of its base specifications.
Reading through these articles can save you a ton of time down the road. After all, once you get into the dealership, you'll already know what you want. All you'll need to do is tell us what that is, and we can direct you.
If you have any questions after reading these articles, you can contact our team at Winner Hyundai. We're more than happy to help residents of the Middletown, Odessa, and Dover areas find the right vehicle. Contact us today for more information.