Finding your ideal Hyundai is easier said than done. With a ton of aspects to consider, researching each model can be a long, stressful process, especially if you don't know where to start. Luckily, Winner Hyundai can make things easier.
In effort to improve the car buying experience, we've created a series of car reviews highlighting the important features and specifications for every Hyundai in our inventory. With these guides, you'll be able to make the most educated car buying decision quickly and easily.
Why Read Our Hyundai Reviews?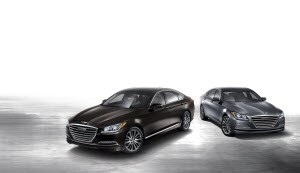 Our Hyundai car reviews are designed for one purpose: to provide you with the information you need to make the right car buying decision-- and that's exactly what they do!
All Hyundai car reviews provide a comprehensive overview of every new Hyundai we have in stock to help you decide which model is best for you. These detailed reviews go over:
      
Performance specifications
          
All new standard and available features
          
What's new in safety for the latest model year
          
Interior and exterior design and amenities
Most importantly, Winner Hyundai's car reviews make automotive research easier. We've packed everything you need to know about each model in every review. So you no longer have to spend hours looking up vehicle information. All you need to do is click on any of the reviews for the details you need to narrow down your shopping list.
Discover Which Hyundai is Right for You
Shopping for a brand new car can be tough, but our Hyundai car reviews are working to change that. So if you're looking for an easier and more convenient way to choose your ideal new Hyundai, just read any of our reviews to find out which is best for you.
And if you have any questions along the way, don't hesitate to contact us online or over the phone at 866-939-4126. Our team of automotive experts will help you with anything you need to make sure that you drive home in the car that's right for you.